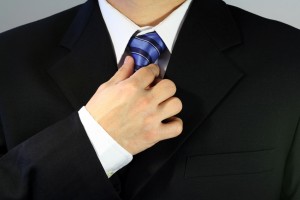 We're starting a new series on Wednesdays that compiles some of our previous posts. We've published hundreds of posts over the last year, so you may have missed some of these (shocking, I know!)
This first compilation covers some youth unemployment solutions by providing tips on how to help young people gain a job:
1. Youth Unemployment – Does It Matter? – This post from the early days of Youth Workin' It's blog looks at whether we should be concerned about the youth unemployment rate more than the unemployment rate that encompasses people of all ages (spoiler alert – we should)
2. Job Interview Attire For Youth – Before they go for a job interview, young people need to know what to wear. The first of our youth unemployment solutions has a number of activities to organize to help your youth identify appropriate interview clothing, including how to find cheap job interview attire.
3. How To Conduct A Mock Interview – Now that your young people know what to wear, it's time to practice their interview skills. This youth work session idea on how to conduct a mock interview has suggestions on how to give your youth this essential practice, along with ideas of who to partner with in order to perform these mock interviews.
Mock interviews can be extremely useful in helping unemployed young people gain the confidence they need, while also providing them with vital feedback on what they need to change to become more employable.
4. The Retweetable Job Interview Resource – After conducting the mock job interviews, your young people may have received feedback that they weren't concise enough in the interviews. If that's the case, the third of our solutions for youth unemployment could be just the thing to help them.
The purpose of the Retweetable Job Interview Resource is to help young people practice being concise when being interviewed. This enables them to convey the main points of what they want to say without waffling on, or going off on a tangent and not answering the question they've been asked.
Question: What other youth unemployment solutions have you used to help young people get a job? We'd love to hear your ideas in the comments below.
You can also connect with us by: