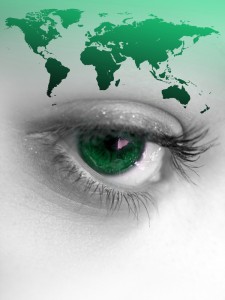 Last weekend, Youth Workin' It were one of the sponsors of the Youth Cartel Summit. If you weren't there, you seriously missed out! There were so many amazing speakers and many different topics covered – it was awesome.
A few of the speakers touched on the growing "secularization" of young people in the US and how it's heading the way of Europe. As a Brit living in the US who's also a Christian, I find this topic interesting.
Aaron Arnold of Youth Hope had a stat that 34% of US youth born between 1990-94 see themselves as religiously unaffiliated. He then asked an interesting question, which was:
'Is this a decrease of belief in the institution of church, or of belief in God?'
Later on, Brock Morgan talked about how to reach teens who don't see a need for Jesus. He had many interesting points, one of which was that churches (and youth workers) need to embrace mission, as 'teens are dying for a life worth living…..they want to do faith, not talk about faith.'
The next day, Marah Lidey of Do Something had a stat that the top 5 issues that youth care about are:
Animal welfare
Hunger
Homelessness
Environment
Economy
Take another look at the list. What do you notice?
The thing that stood out for me is that the top 4 (and arguably all 5) are issues that – here in the US – are more commonly associated with being "left-wing", "liberal" or "Democrat" causes.
As a result, I think some right-wing, evangelical churches and Christian youth groups can tend to overlook these issues. Instead they focus primarily on issues like abortion and gay marriage, which can be determined to be morally right or wrong when viewed through a traditional, biblical lens. The problem with this, in terms of reaching out to young people, is that today's youth often have the opposite view as to what is and isn't moral. n.b. this post isn't about politics, determining the morality of those issues, to highlight the rightness or wrongness of the beliefs of today's youth or whether issues should be viewed through this lens.
Some Christians also say things like they want to 'do something about the "victims" who are a cancer on society' (a recent comment by a trainee youth pastor). Can churches and youth pastors honestly expect to reach young people who care about the hungry, homeless or those who are suffering because of the economy, while simultaneously stating that those same people are a "cancer on society" (which is sadly a sentiment I've heard from many Christians)?
Consider again the question that Aaron asked – are young people experiencing 'a decrease of belief in the institution of church, or of belief in God?' Given what the church is perceived by the public as prioritizing, I'd argue that we're seeing a decrease of belief in the institution of church, rather than belief in God. I think this is a good thing (given the two choices), as it means young people aren't against God.
So, what can youth pastors do to counteract this?
Like Brock said, teens want to do faith, so embrace the issues that young people care about. Embrace the "Democrat" causes of caring for animals, for people and for the environment. Because ultimately, these aren't Democrat causes. They're not Republican causes.
They're Biblical causes.
Question: What are your thoughts on this? We'd love to hear from you in the comments below.
You can also connect with us by: