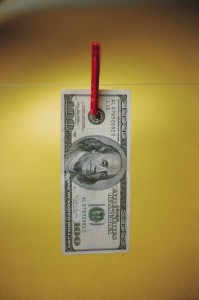 Since the credit crunch hit in 2007/08, unemployment has been going up, or plateauing at already high levels. Youth unemployment though has been much higher compared to the national average unemployment rate – about double the rate for adults.
In the US, youth unemployment is 18% vs a national rate of 9%. In the UK, youth unemployment is 23% vs a national rate of 8%. Ireland's youth unemployment rate is 27% while Spain's rate is almost 45%.
The thing is, does youth unemployment matter? By this I mean – should we care more about youth that are unemployed than about people of other ages that are unemployed? Isn't this just ageism against young people in reverse? My answers are yes, yes, no.
Why do I think youth unemployment matters more?
They're unable to gain skills – an adult who's been laid off will likely have a number of years of work experience and skills behind them to help them find another job. Young people entering the workforce don't have that benefit, so it's harder for them to gain the skills they need, meaning that…….
It's harder for them to get a job longer term – not having workplace skills results in young people being less employable, making it more likely they'll be unemployed longer term
Negative self-worth – it can be extremely demoralizing being turned down for jobs all the time, which can easily lead to young peoples' self-worth being impacted. Never getting a job could understandably lead to young people saying "Why bother?"
Social mobility – if young people aren't earning, they can't afford to move out of home. This leads to an increase in the number of youth living with their parents still, on top of those who were already priced out of the housing market before the credit crunch
For me though, the biggest issue here is this – long-term societal issues. In the short term, youth unemployment is just as bad as adult unemployment – either way, someone's out of work. The longer the youth unemployment rate stays high though, the less likely it is that they'll be able to – or want to – join the workforce. Imagine how society will be affected over the coming decades if 1/5 of working age adults are deemed unemployable.
Tens of millions in the US alone would be on welfare, unable to or lacking motivation to get a job. Families will be living in sub-standard housing as they can't afford any other option. Lack of money will impact on nutrition, their childrens' education, crime and so many more factors.
Less employment would mean less money in the economy, resulting in employers that couldn't afford to hire more workers even if they wanted to. Lower employment results in the government taking less in tax, meaning they have to make up the shortfall elsewhere, either through higher taxes on those who can get a job or by cutting spending – perhaps on services the unemployed rely on. As technology in business moves on, people unable to gain the skills needed for jobs would simply be left behind.
So, youth unemployment – does it matter? I think yes – how about you? Let us know in the comments below.
You can also connect with us by: