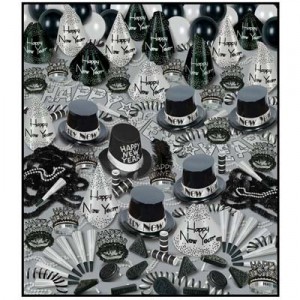 It's almost Christmas, which means it's almost the New Year, which means it's time to start thinking of resolutions! Today's youth group activity is therefore a session idea on New Year's resolutions for teenagers…..but with a twist.
Maybe it's just me, but I've tended to have a negative view of setting resolutions for 1 January, as they always seem to be based on depriving yourself – like you're committing to a 365 day Lent period!
I'm not going to watch as much TV
I'm not going to eat chocolate
I'm not going to play video games as much
Etc, etc
Instead of getting your teenagers to commit to things that they won't do, why not get them to commit to things they will do in this coming year?
Finish Year
I've actually stolen this idea from Jon Acuff, as at the end of last year he challenged the readers of his blog to take part in Finish Year. This is where they committed to completing various different projects or challenges throughout the year.
For example, Jon's list was:
From January 1 – February 11, I am going to finish preparing for the next Quitter Conference and make it an awesome experience for everyone who attends. (This is a big part of my job and thus requires big focus!)
I am going to finish reading 12 non-fiction books this year. One per month.
I am going to finish running the Nashville half marathon Saturday, April 28th in under 2 hours and 10 minutes.
I am going to finish writing a new book in 2012.
I am going to finish a box of thank you cards this year as a sign of my gratefulness.
I am going to finish handwriting out the entire book of Proverbs in a moleskine notebook.
So sit down with the teenagers in your youth group and have them come up with their own New Year's Resolutions in a Finish Year style. As you may have noticed above, all the commitments on the list begin with "I am going to finish….", so make sure the young people's start each of the items on their list in that way.
Set Teenagers Up For Success
One of the best things about this activity is that it sets teenagers up to succeed rather than fail. With normal New Year's resolutions, people make it a few weeks (or maybe months) into the year and then they do something which means they fail the resolution, like eating chocolate when they said they wouldn't. With alcoholics, you'd encourage them to get back on the wagon, but with resolutionists (is that even a word?!) it's just assumed that you've failed and you give up and maybe try again next year.
With this commitment to finish challenges though, it's much harder to fail. Instead of saying that they'll give up chocolate, they may say, "I am going to finish exercising three days a week on average throughout the year". This means that if there's a week where they only manage to exercise one time, they can exercise four days a week for the next two weeks to get back on track – success, not failure.
How To Set Finish Year Goals
Jon gave four tips for how to set goals for this challenge (check out this post for more detailed explanations):
Start small to build momentum
Pick ideas from multiple parts of your life
Focus on efforts, not results
Make sure it matters
With teenagers, the third item on that list can be especially important. You may have a young person who doesn't have positive self image due to their weight. They'd therefore be better off using an example like I gave above of "I am going to finish exercising three days a week on average throughout the year", rather than "I am going to finish losing 20 lbs of weight by the end of the year."
The reason why the first option is better is that other factors can affect result-oriented targets. For example, teenagers' bodies change all the time, so this young person may put on a growth spurt during the year. They may therefore finish the year at exactly the same weight but because they're now taller, the weight is more evenly distributed. They'd have "failed" the specific weight loss goal, whereas they can ensure they succeed with the results-oriented goal.
Set SMART Targets
In addition to the four tips Jon gave, make sure that their list is SMART.
Areas For Youth To Consider
Teenagers may have a hard time coming up with alternative New Year's resolutions. Try not to come up with ideas for them, as they'll have more ownership and commitment if they've come up with their challenges for themselves, rather than having someone else suggest what they should do.
Having said that, they may still struggle making their list. If so, get them to think through some of the following areas of their life that they may want to make a positive change in:
Physical
Spiritual
Emotional
School
Parents / siblings
Job
Spare time
Skills
Volunteering
Follow Up
Don't run this session about setting New Year's resolutions for teenagers and then forget to come back to it. If possible, try to discuss their list each week, or at least once per month. This will help keep your youth accountable and means that they can encourage each other if they're struggling with their commitments.
If you're a youth pastor and your teenagers meet as part of a small group, the first (or last)  five or ten minutes of each group is a perfect opportunity to cover this.
Use Social Media
Another option you have is to use Facebook, Twitter, Google+, etc. to have your teens share how they're progressing each week or month:
Facebook – Set up a group where they can post how they're doing on their challenges. They'll get notifications whenever someone posts in the group, helping keep it at the forefront of their minds each week
Twitter – Set up a specific hashtag for your group to use where they can share their successes
Google+ – Set up Hangouts each week or month to discuss how they're getting on if you're not going to have an opportunity to do this at your regular meetings
What Do You Think?
What ideas can you think of that would make this session on New Year's resolutions for teenagers even more successful? We'd love to hear your thoughts in the comments below.
You can also connect with us by: