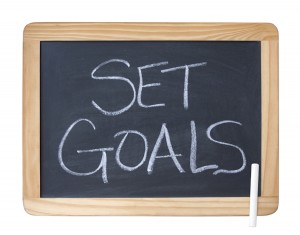 It's that time again – time to create SMART targets for your youth work. Whether it's back to school (for those in the geographical North) or planning the upcoming Summer hols (for our geographically Southern friends), it's time for a plan. Maybe for a few months, a school term or the entire year, but it's definitely time to think and plan ahead.
Even if you're not much of a planner, someone (your boss, parents, the youth themselves), somewhere (in the board of directors meeting, during your weekly supervision sessions, in your annual performance review), probably wants to see your plans and maybe even wants to know how it fits into your wider vision… and theirs.
It's very possible that you have heard of the SMART target acronym before when setting goals or targets. We're sharing it with you again (or maybe for the first time) because it works. It helps give you a framework for setting goals that are measurable so that later on you can provide evidence of the youth work that you did and things you accomplished.
Most youth workers in my experience – even in the (often) warm and fuzzy setting of faith-based organizations – will need to show evidence for their work at some point. Maybe you have a board of directors you answer to, donors who gave money to your project or maybe you need funding and want to attract donors (read: SMART target planning may help you get more money – who doesn't need more money for their projects?!).
Having clear plans and goals as well as evidence to show what you have accomplished so far is always helpful in finding and maintaining funds, as well as job security when meeting with the people who sign off on your paycheck or programs. Even if planning strategically is not a requirement for you and your organization, creating SMART targets will help you become a better youth worker who is able to affect maximum change in your young people if planned out properly.
So let's get down to how to create SMART targets. There are several options for what each letter stands for – find the ones that work best for you here:
S is for Specific – make each target or goal in your plan specific.  Be very clear and intentional about what you are trying to achieve.
Growing the youth group vs. To increase the youth group by 20%
M is for Measurable – make each target or goal something that can be tangibly measured, either in numbers or percentages
Have a big youth retreat vs. Have a youth retreat with 80 youth in attendance
A is for Achievable – make each target or goal something that can be achieved through measurement.
Raise money for a new bus vs. Raise $5,000 for a new bus
R is for Realistic – make each target or goal something that is based on realistic expectations.
Have a youth retreat with 80 youth in attendance – the last five retreats had 15 youth vs. Have a youth retreat with 40 youth in attendance – a more achievable amount based on previous years
T is for Time-bound – give each target or goal a time frame to be completed/reviewed by.
Increase program attendance by 20% vs. Increase program attendance by 20% by May 15 next year
If you don't know what you are doing or where you are going with your youth group, how can you really know when you've achieved what you set out to do?
Question: What SMART targets do you plan to set for your programs? What other methods do you use for planning your youth work? We'd love to hear about your experiences in the comments below.
You can also connect with us by: