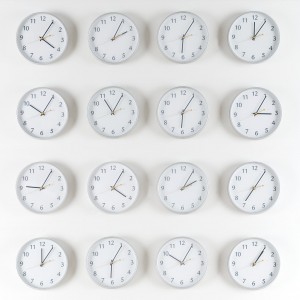 We've talked about efficiency in youth work before. And recently we discussed line management within a church context. Good program administration often requires having good working relationships.
When it comes to relationships at work, they're often improved by two things: good communication and good organization. Part of being organized includes managing your time well.
Today we're going to cover a few basics of time management for youth workers that will improve your working relationships. With reference to line management, it will definitely improve your relationship with your boss – whether it be in the church or other youth organization. For some, these might seem like basic ideas, but you'd be surprised how often these three techniques are overlooked.
1) Think (and plan) ahead
You're often not the only program running at your youth work organization. Therefore, it behooves you to make a plan with enough time for other programs to make any necessary adjustments (do both of you need the transport, a meeting room or the kitchen?), to source the volunteers you may need, give parents enough time to plan and to put a strong plan in place.
2) Give (and keep) deadlines
If you set clear expectations from the start with your youth, volunteers and colleagues, you're setting both yourself and everyone else up for success.
Deadlines create boundaries within which to work. By keeping deadlines, you're not only showing that you're an efficient youth worker, but that you're also a trustworthy employee and colleague.
3) Share (and schedule) plans
Use a wall calendar, Outlook calendar or even Google Calendar to create and share appointments with your manager and colleagues. If there are confidentiality issues, use initials or color codes for sensitive appointments.
Try to make appointments to discuss issues or ideas with your boss, colleagues or volunteers, instead of expecting them to drop everything each time you need some support.
By making these small changes in your time management, your working relationships will be great improved. People will also begin to feel that you value their time more as well.
Question: What time management technique would you offer other youth workers to help improve their working relationships? Let us know in the comments below.
You can also connect with us by: