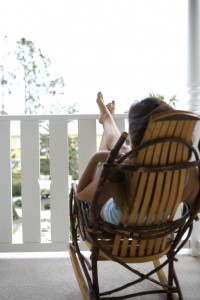 This week's youth work session idea is a great activity to help youth look ahead in life and have hope for the future. It's therefore particularly good for using with young people suffering from depression, those in young offenders institutes, etc.
This youth group activity is called Projective Imagining. I participated in this during a breakout session led by Dr Gregory Ellison at the Youth Cartel Summit in 2012 and loved the powerful impact it could have on youth.
n.b. I'm writing this based on my memory of how Dr Ellison explained it 5 months ago, so my apologies to him that it's not exactly the same way as he led it!
Resources
None
Location
This activity can be conducted anywhere – indoors or outdoors. If you're planning it for a sizable youth group, you'll need a fairly large room.
Group Size
Projective Imagining can be done with any sized groups as the young people will be participating in pairs. It's also an activity that will work just as well in a one-to-one session with a young person or as part of a mentoring relationship.
Objective
To have young people consider what they want to achieve in life, providing motivation for fulfilling their dreams and goals. Doing this will help them foresee a positive future for themselves, helping to give hope to those who may ordinarily think that they won't achieve anything.
Activity
Split everyone into pairs and have them spread out around the room (or outdoor area if applicable). Go round and give each person the letter A or B.
Get them to close their eyes and read them the following scene:
You're coming to the end of your long life – you're now 85 years old. You're a well respected member of your community and people often come to you for advice due to all the success that you've had.

On this particular day, you're sitting out on your porch when a 10 year old comes to see you. He walks up the steps of your porch and explains that he's unsure about what direction to take in life.

As a successful and respected 85 year old, he'd like to know more about what you've achieved in life and what advice you can give to help set him on the right path.
Once you've read this out, have them open their eyes. Explain that in their pairs, the As will play the part of the old person, while the Bs will play the part of the 10 year old.
The youth playing the old person needs to consider what they'd like to be known for when they're old. They then need to tell the youth playing the 10 year old three things that they achieved in their long life, along with three pieces of advice for the 10 year old. During this, the person playing the 10 year old shouldn't say anything – they should just listen.
Allow a minute or two for the "old person" to consider what they see themselves achieving in life and the advice that they want to give, then another 5-10 minutes to explain this to their partner.
Once they've done this, the pairs should reverse roles, so the old person becomes the 10 year old and vice versa. Again, allow the "old person" a couple of minutes to think about all that they want to achieve in life by the time they're 85, before explaining it to their partner.
Similar Youth Group Activities
As this session explores what youth want to achieve with their lives and who they want to be, it ties in perfectly with some of the following activities:
Question: Can you think of any other ways to adapt this Projective Imagining activity? Let us know in the comments below.
You can also connect with us by: