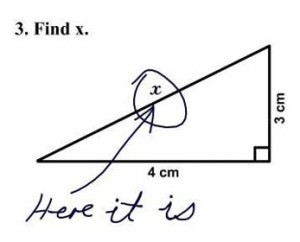 There may be times when you're asked by your line manager or donors to provide the reasons behind why you're running the programs that you do. And honestly, even if you aren't asked for them, it's always a good idea to know why you do what you do.
Strategic planning can help that. One way you can do some strategic planning is through the creation of a basic logic model.
Over the next few weeks, we'll create a basic logic model to help you explain why you're running the youth work programs that you do. I'd like to make this as practical as possible, so please consider sending in your answers to the 'homework' listed at the bottom of the post.
What Is A Logic Model?
A logic model is basically a diagram or framework that shows the steps you've gone through to identify the needs and solutions to the issues facing your young people and/or community. It also explores what resources you have available and how ready stakeholders are to address problem areas.
The example of a logic model that I'll be working from is used in a prevention setting by SAMHSA to identify problems, risk and protective factors and possible interventions so that the problems can be addressed.
Here's an explanation as to what all these terms refer to:
Logic Model Glossary
Resources – What do you have available to help support your youth work? Think of resources beyond just money – consider the people, venues, transportation options and community supporters you have at your disposal.
Readiness – How ready to change are your community, organization and young people? If your needs assessment shows that there's a problem with sexual health issues in your area but the school and health departments aren't willing to admit that there's a problem, your community is probably not at the readiness level to accept an intensive sexual education, contraception and sexual health program and clinic in your area.
Problems and Behaviors – This is where you identify the issues. Are your youth having drug issues or teen pregnancy and sexual health problems? Is there a lot of fighting or bullying in your youth programs or within the wider community between groups of youth? Has there been a spike in teen suicide or depression among the middle schoolers? Does your youth ministry lose students when they reach a certain age?
Problems and behaviors might be identified by you, but they can also (and often best) be identified through a needs assessment. This is a process of finding out what the needs are in the community through various research methods.
Risk Factors – This refers to all the reasons why a young person might be at risk for negative behaviors or problems. Parents that are absent, peer pressure, learning difficulties, relatives that use drugs and low self-esteem can all contribute to a young person being at risk.
Thinking back to the PCS model, risk factors can come from personal reasons, cultural, family and community reasons or reasons from within the wider societal context. Having one or more risk factors in a young person's life doesn't automatically mean they'll have problem behaviors though.
Protective Factors – These are all the reasons why a youth may be protected from negative behaviors or problems. A great support network in the community, having a family with good income, having natural resilience and motivation to succeed and caring teachers make up a short list of possible protective factors. Having one or more protective factors doesn't guarantee a youth without problem behaviors, but it is more likely.
Interventions – These are the things you do as a youth worker – your programs, mentoring, calls and texts, events and organizations. Interventions are the things you do to help youth achieve their best in the future and avoid problems and negative behaviors.
It could be something small like a drop-in session once a week to talk about safe sex or a weekly mentoring group. Maybe it's posters you put up at the school or a drug-free dance you host at your church.
Check out the rest of this series on how to create a logic model:
Homework: Between now and next week (please submit answers by Thursday, July 18th at 12pm EST which is GMT -5 hours), think of a list of answers for each of the terms above that apply to your youth work. I don't expect a full needs assessment to be completed, but you probably have some ideas as to what's happening in your community and with your youth. Then, contact us through email, Facebook or Twitter (see below) and we'll use your answers to create logic models in the coming weeks!
You can also connect with us by: