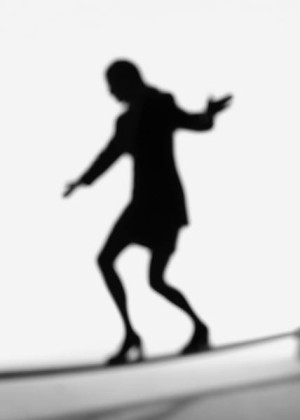 We're continuing our series on how to create a logic model for your youth work programs – you can find the different parts of the series below:
The key to all the stages of creating a logic model is research. National and local research through databases and local community research and input through forums, focus groups, questionnaires or town hall meetings.
Today we're looking at the second stage of the basic logic model – identifying risk and protective factors.
Risk Factors
These are the reasons why a youth may be making poor choices or feeling helpless / hopeless and make them more likely to be at risk.
Protective factors
These are the people, experiences and beliefs that may help youth make better or more positive choices when they're faced with challenges.
How These Impact Youth
Theoretically, the more risk factors and fewer protective factors a youth has, the 'worse' the behaviors / problems are that they'll be likely to experience; conversely, the more protective factors and fewer risk factors in their life, the 'better' a youth's choices will be.
It's important to note that this isn't an exact science. There are plenty of youth with a lot of risk factors and very few protective factors in their lives who thrive, while there are some young people who seemingly have every opportunity but choose to throw it away with their choices. By working with research-based factors, you'll be able to make a general picture of the area that has some support to back it up – not just based on your opinion.
What Affects Risk And Protective Factors?
Risk and protective factors are affected by the age / developmental stage of the child or youth. Children are more resilient at different stages, so a risk factor of an absent parent may affect a small child and a young teen differently, thereby creating more or less of a sense of 'risk' for them.
Types Of Risk Factors
Additionally, there are different types of risk factors. Commonly they're referred to as 'individual, family and community (school / work)' here in the US. It's also similar to the PCS model that I encountered in the UK, in which the personal, community and societal beliefs, values and experiences shape a young person's views and choices.
Continuing to use our previous example, the local data where I currently work shows that the top three behaviors and problems for youth are Teen Pregnancy, Substance Abuse and Low Graduation Rate. You can use a lot of different sites and resources to get the evidence-based risk and protective factors. I've just used a search on the web for the purposes of this example.
Here is the current update to our basic logic model including some risk and protective factors:
Basic Logic Model – Risk and Protective Factors
Next week we'll look at the possible programs, events and interventions that may address the behaviors in your area.
Question: What are some of the risk and protective factors you've identified for young people in your local community? We'd love to hear about your research in the comments below.
You can also connect with us by: