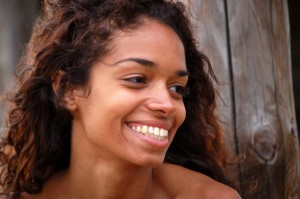 Self esteem is an issue for many – if not all – youth, so it's no surprise that our self esteem activities for teenagers always prove to be popular posts.
This week's Best Of Youth Workin' It is therefore a collection of posts relating to this topic.
1. Self Esteem Youth Retreat Theme – This first post has a ton of ideas that you can use when planning a youth retreat based on this topic. Movies, debates, quotes, discussions, faith, exercise and more – there's enough ideas here to get you through an entire weekend.
2. Self Esteem Youth Work Session Plan Idea – Perhaps you only need material for one day's session rather than an entire weekend. If so, this session plan has plenty to get you started, with ideas for activities, discussions and debates.
3. Youth Work Self Esteem Photo – This post may only consist of one photo, but it should be enough to get a great discussion going about how beauty is perceived by teenagers.
4. Self Esteem Activities For Girls – These activities for female teenagers are tool kits created by Dove and are well worth using with a group of girls.
5. Self Esteem Book Club – The idea for a book club that addresses this issue also came courtesy of Dove's "Real Beauty" initiative. Dove also provides lists of books that are age-appropriate for 8-12 year olds as well as 13-18 year olds, so this one's not just for teenagers if you also work with younger children.
6. Baggage Video – This video was produced by young people and looks at the baggage that can come from how you look at yourself. Although it's been created from a Christian perspective, there's no reason you couldn't have your young people create their own version of the video if you're not a faith-based youth worker.
7. Judging People By Their Appearance – This is a youth work session idea that encourages your teens to reflect on how they judge others based on their appearance. There are also some discussion questions that relate to how they perceive their own appearance, so will tie in with these other activities.
8. Self Esteem Videos – This post has two embedded videos that address two areas that tend to affect young people's self esteem the most – their appearance and their academic ability.
Question: What kind of self esteem activities for teenagers do you use in your youth work? We'd love to hear your ideas in the comments below.
You can also connect with us by: