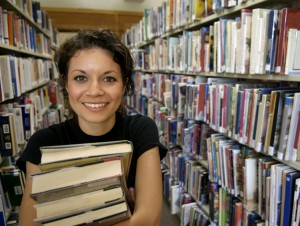 I must admit, this brilliant idea came from the folks at Dove and their Real Beauty initiative. Reading isn't every young person's idea of fun, but you'll have some youth who love it.
For those, consider starting a book club that looks at self-esteem and gives strong characters for youth to learn from and emulate. Today's Self Esteem Book Club session plan ideas are for young women. If you have any good suggestions for young men, please do share them in the comments below.
Self Esteem Session 1:
Start off your first session by exploring the topic of self-esteem or self-worth and help the youth group work through the following steps:
Accurately identify their strengths and weaknesses
Share one or more positive things they've accomplished that they're proud of
Explore how their strengths can help them compensate for their weaknesses
Think of phrases they can use when talking about themselves, their accomplishments, their talents and their goals
Show the following clip and discuss how Sam saw herself – can any of the girls relate? What changes have they made to who they are or how they look to please others?
Finally choose a book from one of these lists provided by Dove:
Subsequent Self Esteem Sessions
For each session, assign parts of the book to read next and then come together and share ideas and feelings based on what the youth group read. You can use the questions provided or come up with your own.
To see if this youth work programming positively affects your youth, start with a basic self assessment and then repeat it at the end to see any improvement in self-esteem or feelings of self-worth.
If you've found this self esteem session plan useful, you might also like our other self esteem youth work session plan idea, as well as our self esteem youth retreat theme.
Question: Have you ever run a self-esteem bookclub? How did it go? What self-esteem ideas do you have to spice up this book club? Do you have any book ideas for young men? Share your ideas in the comments below.
You can also connect with us by: