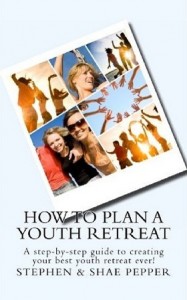 Q: I'm planning a youth retreat for the first time and am looking at a few different retreat centers. There doesn't seem to be much difference between them, so do you have any ideas for how to narrow them down?
A: I'm assuming you've already taken into account the overall cost, on-site activities and the location of the center, as those will tend to be three of the main factors to bear in mind.
That being the case, here are 10 questions that it's worth asking the youth retreat center. These might seem like little things, but they could give you a better idea of which location will best suit what you have planned.
Is internet available? If you're needing to get online, a retreat center with no internet access for your group could be problematic, particularly if it's in the middle of nowhere as you may not get good 3G / 4G signal on your cellphone.
Are there TV / DVD facilities? A center without these may mean it's a no-go if you're planning on having a movie night at the youth retreat.
Is there a projector available? Assuming you'll be having some kind of meetings, you may also need access to a projector. Does the center have one or would you need to bring a portable one with you?
Can you have a camp fire? Time spent around a camp fire can be one of the most memorable parts of a youth retreat, so a center that forbids them might mean it immediately gets crossed off your list.
Is bedding provided? If you're camping, this might not be applicable. However, if you're staying in dorm rooms, a cabin, etc, don't assume that bedding will be provided – ask the question in case they expect you to bring sleeping bags or some other kind of bedding.
Are meals provided? Although your list of centers appears to be similar, if one or more of them don't include meals while another one does, the center with meals could prove to be far better value.
Are snacks provided? Even if meals are included, are snacks also provided or would you need to bring these with you? Alternatively, are there vending machines on site so that youth can buy chips, candy or soda if they want?
Will other groups be there? For a small youth retreat center, this may not be an issue. For larger locations though, there may be other youth groups there too – this might therefore restrict what facilities are available for you to use.
Are there additional charges for on-site facilities? If there's a pool, will you have to pay extra in order for the center to provide a lifeguard? If there are tennis courts, will you have to pay extra to use the center's tennis rackets?
What indoor facilities are there? If you're planning lots of outdoor activities for the youth retreat, what options would you have if it rained? Is there an indoor hall where you could organize games, or would you be stuck either out in the rain or in dorm rooms?
It may be that not all of these questions will apply to your retreat, but hopefully some of them will help guide you in the decision you make.
We've also written a book called How To Plan A Youth Retreat – this covers all areas of retreat planning, including a chapter where we go more in depth about how to pick a youth retreat center. You can get a copy now from Amazon or a digital copy from us here.
Question: What other questions would be worth asking a retreat center to help you choose which one to use? Let us know in the comments below.
You can also connect with us by: