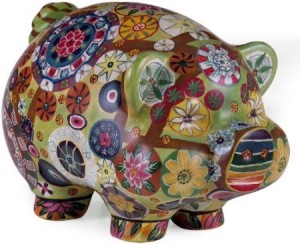 We've previously talked about how to equip youth for the real world – included in that are financial awareness skills like preparing a budget.
This makes a great session for youth who are about to graduate high school or 'age out' of the foster care system. The resources we shared were from the UK and so today we'll be sharing a resource for the US.
Budgeting For Teenagers – Youth Events or High Price Items
Budgets don't just have to be for teenagers who are moving out of home. They can be used to help youth plan for fun events throughout the year like spring break, prom or summer vacations or camps.
In the book Teaching Social Skills to Youth, there are the following steps for helping teens budget and manage money:
Figure out how much money you have consistently, either weekly or monthly
List all of the bills and/or expenses you have to pay during that time
Keep a record and track or estimate the approximate cost of your fun and entertainment activities
Save 10% in savings for emergencies
Stay within the budget you create
Try not to spend impulsively or write checks (or use credit!)
Budgeting Session Activity
Have the youth in your group work individually or in pairs to follow the steps by identifying their budget for something that is coming up that they will need money for. This could be for things such as a car, prom or a new piece of technology that they have their eye on.
Let's use prom for an example:
Find out how much you make from your allowance and/or part-time job
List all of the expenses associated with prom – tickets, dress, tux, shoes, accessories, hair, makeup, car, flowers, meal out, etc.
Look back at other events you've been to or ask another youth what their approximate expenses were for prom and if there were any other unforeseen costs
Save 10% for a buffer towards the night
Stay within the budget – if you budget $75 for a dress, don't look at $100 dresses!
Review after prom how everyone's budgets went and reward those that followed their budgets well
By using something fun like prom or another event they're looking forward to, it can make the budgeting process a lot more enjoyable for teenagers and relevant for their lives. The important part is teaching the skills, not what the actual budget is for.
Other Budgeting Activities
To add even more fun, try adding these ideas into the sessions as well:
Video – Create a video diary of the process: tracking purchases, savings and the night out
Collage – Make a budget collage using images from magazines and the internet. Create a dream budget and a realistic budget showing how the youth are going to save on costs
Party – Hold a safe after-prom party. Have the teenagers organize this and get them to create and follow a budget during the planning and execution of it
You can get more great financial literacy skills and worksheets from Hands On Banking's Budgeting Guide – Teen Version.
Question: What ideas do you have for making budgeting for teenagers more fun? Let us know in the comments below.
You can also connect with us by: