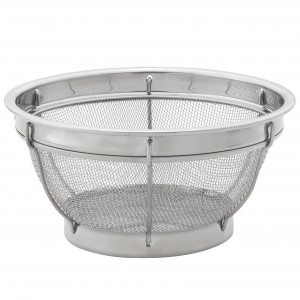 This week's game is a great outdoor water relay called Bowl Hole. These types of youth group games are always loads of fun to play as they love the competition, as well as the opportunity to get wet.
Here's how to play Bowl Hole:
Resources
Foam / polystyrene bowls – one per team, with a few spares

Buckets – 2 per team
Water
Measuring jug
Towels
Pen
Preparation
Take half of the buckets and fill them to the top with water. Place them in a row with approx. 2 yards between them

Take the other buckets and place them in a parallel line about 10 yards from the water-filled buckets
Using the pen, make a hole in the bottom of each of the foam bowls
Teams
Split the youth group into teams of a similar size – it doesn't matter if they're not an exactly even size. Have each team line up behind one of the buckets of water.
Rules
The first person on each team should be given a foam bowl with a hole in the bottom. When you say "Go", they have to fill up the bowl with water and carry it to the other bucket, tipping the water in that.
They then have to run back and – because it's a water relay game – pass the bowl to the next person in line who'll do the same thing.
Needless to say, they're not allowed to cover the hole so this will probably require some monitoring from your volunteers to make sure there's no cheating going on! They can hold the bowl with both hands though to ensure there's minimal spillage over the sides.
If you want this water game to be as wet as possible, have an additional rule that they have to carry the bowl above their head!
Play this for a specific amount of time – about 5 minutes should be good, but it could be longer if they're enjoying it and they have enough water in their buckets. Make sure that everyone gets a chance to participate though if you have a really large youth group.
Winners
The winning team will be the ones who manage to transfer the most water to the other bucket. This might be obvious just by looking at how much water is in each bucket but if not, use the measuring jug.
Tip
Have some spare bowls available in case any get broken during this game.
If you liked this idea, check out all our other games, including a number of other water relays.
Question: Have you ever played Bowl Hole or a similar water relay game? Did you organize it in a different way? Let us know in the comments below.
You can also connect with us by: