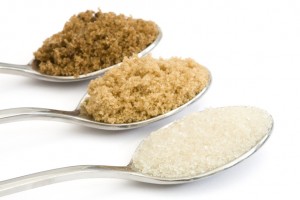 Q: I have to teach a topic to a group of youth this week and it's kind of boring. How can I make it more fun?
A: In the wise words of Mary Poppins: "For every job that must be done, there is an element of fun. You find the fun and *snap* the job's a game!"
Some games naturally complement potentially dry topics, like Barnyard Animals and Communication Sessions. However, sometimes there just isn't a game or activity to connect to the topic you're discussing. That's when you need to be at your most creative to make a (possibly) dull and lifeless topic come to life.
Here are five ways to liven up your youth work session:
Create Movement – Is there a way to get the youth to move around? For example, say your group needs to decide if something fits into category A, B or C – make signs that say 'A', 'B' and 'C' and place them around the room. When it comes time to vote or decide, have the youth move to the category they think fits best. This makes it far more interesting than just having them raise their hands or answering in a group.
Puzzle Them – Print and cut up pictures of the topic you're discussing or answers to your questions and place the pieces in a bag. Have individuals, pairs or small groups of youth spend time putting together your puzzles and talking about each item in turn.
Use Envelopes – Similar to creating puzzle pieces, you can put sentences, questions & answers, clues or information on little slips of paper in envelopes. Have the youth pick them out, then answer them or arrange them in a specific order.
Make it a Race – Nothing spices up any activity like making it a competition against the clock or themselves. For example, maybe they have to race to find information.
Have Them Present the Material – Involvement and ownership are keys to good youth participation and enjoyment. Give them topics and have them find ways to present the information. Maybe they have to create a brochure, make a film or arrange a debate. No matter what they choose, it'll give them the ownership they need to make any topic interesting and exciting.
There are a lot of different things you can try to make dry or boring topics more interesting in your youth work sessions. Make it something to talk about, so that youth soak up the information and share with others what they've learned.
Question: How do you make necessary, but dry, topics exciting or interesting? Let us know in the comments below.
You can also connect with us by: