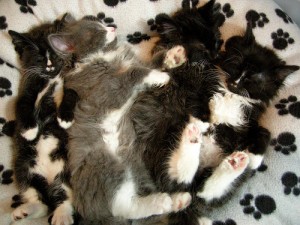 This week's youth group fundraiser is one that benefits your whole community – picking up litter.
Now, this might sound like an unusual fundraiser – how can picking up litter fundraise for your youth group?
How it works
Your youth group will go out into the community with trash bags and pick up any litter they see lying around. In return for doing this, they seek sponsorship for each bag of trash they're able to fill.
An alternative method is to seek sponsorship based on the weight of trash collected, rather than bags filled. There are a couple of issues with this though:
It'll prove difficult to actually weigh the trash without some kind of industrial sized scales
People may be less willing to sponsor based on weight, as they won't really be able to gauge how heavy a trash bag would be. They may also worry you'll arrange to tow away a deserted vehicle or other heavy objects, greatly increasing the amount they'd be liable for as a sponsor!
Who to target for sponsorship
Parents
Neighbors
Local businesses (they might be especially keen to offer support if you're picking up litter near their business)
Church congregations
Work colleagues of young people's parents
Equipment needed
Heavy duty trash bags (or heavy duty bags for garden waste)
Gloves
Consider asking local businesses if they'd be willing to donate any of these items, either in addition to or in lieu of sponsorship.
Maximizing the fundraiser
Contact local newspapers and TV stations to see if they'd be willing to feature your youth group and the difference they're trying to make to the community. This should result in additional people seeking out your youth group in order to sponsor them.
Try to identify areas in your community with a lot of litter. This will increase the amount you can pick up (and therefore receive more in sponsorship), while also preventing you from having to go to many different locations in order to find enough trash.
Some states and countries provide incentives for recycling cans, bottles, etc (e.g. the California Refund Value scheme). If you live in one of these areas, recycling the eligible trash can earn even more for your youth fundraiser.
Safety points
This youth fundraiser has the potential to have some risk attached to it, largely due to sharp objects. This could take the form of broken bottles, needles, chemicals, etc.
It's therefore vitally important to discuss these dangers with your youth beforehand so that they know what to look for. If they see any questionable litter, advise them to call over an adult rather than picking it up themselves.
This is why the equipment listed above is so important. Heavy duty trash or garden bags will be less likely to tear than regular trash bags; thick gloves will help protect against sharp objects, hygiene issues, etc; reacher-grabbers can be used to pick up broken bottles, containers that may have chemicals in them, etc.
This youth fundraiser can also be a great opportunity to address the issue of over-consumption with your young people and encourage them to recycle. We also have many other ideas for youth group fundraisers that you might find useful.
Question: What tips do you have for organizing a picking up litter fundraiser? Please let us know in the comments below.
You can also connect with us by: