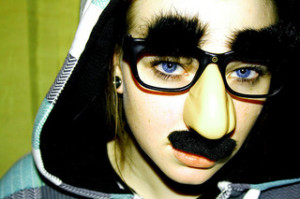 Today sees the 6th of our hidden gems – posts that you may have missed the first time they were published.
Fun & Unique Youth Scavenger Hunt Idea
Scavenger hunts are a great activity to play with youth – they:
Are fun
Can be set up to last as long as you like
Can be unique each time you organize one, even if they have a similar theme
Are a great team building activity
We've given many different scavenger hunt ideas on this blog before and published a resource with 52 of them. We've also set up a separate site that gives 3 more ideas each week, so check that out if you're interested in planning activities like this more regularly.
Today's hidden gem is one of my favorite scavenger hunts as I have great memories of it – it was the first one I took part in when being a leader at a youth camp.
Everyone had a great time and it was an extremely fun and unique game – it's something that can really encourage the creativity of your volunteers. So if you're looking for a different kind of game – especially for using at a camp or youth retreat – check out Hunt The Spy.
Don't miss out on our other Hidden Gems and all the rest of our future posts by: