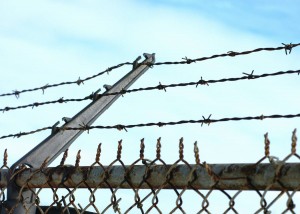 It's always been important to have a child protection system put in place at your organization, whether you're a youth worker in a church, school, non-profit or anywhere else.
This has taken on even more importance recently, following the high profile cases of Jerry Sandusky in the US and Jimmy Savile in the UK.
This week's Best Of Youth Workin' It therefore looks at ways that you can put in place a child protection system for the safety of your young people, as well as for the protection of yourself and your volunteers.
1. Adult To Youth Ratios – One of the basics of child protection is ensuring that you have adequate ratios of volunteers to young people. This post looks at what kind of ratios are best practice and provides three reasons why this is so important.
2. 4 Steps You Can Take To Promote Child Protection – This post has four important steps that you can put in place to make sure that the youth in your care are kept safe.
3. How To Handle Disclosures Of Abuse – Dealing with something as serious as child abuse can catch you off guard, so it's vital to know in advance how to handle disclosures of this kind. This post looks at how to handle this situation, whether the abuse is alleged against one of your volunteers or someone completely unconnected with your youth programs (e.g. parents).
4. What Should I Do With A Volunteer Who Had A Relationship With A Young Person – Carrying on from the previous post, this gives more specific advice on how to deal with volunteers that have an inappropriate relationship with a young person.
5. You Gave Your Teens What?! – This was one of the earliest posts on the Youth Workin' It blog and looks at one way of ensuring that you maintain appropriate boundaries with your youth.
6. Stop Giving Youth TMI – This post also looks at how to have appropriate boundaries with young people, particularly in this new era of social media where it's easier than ever for lines to get blurred between professional and personal relationships.
Question: What tips do you have for putting in place a child protection system for your organization? We'd love to hear your advice in the comments below.
You can also connect with us by: