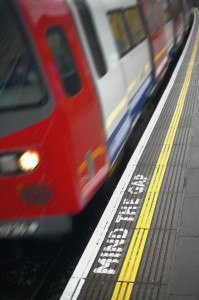 Over the past five weeks, we've been exploring the stages of group development as identified by Tuckman and Jensen (1977). The fifth and final stage of group development – the adjourning stage (also known as the mourning stage) – is really more of an after-thought rather than an actual stage.
As discussed by Mark Smith of Infed.org, the initial stages of group development were identified as part of a functioning group, whereas the adjourning stage is really the end of a group.
A few things need to end during the adjourning stage of group development:
1) Tasks – Tie up all the loose ends for the project. Also, do any necessary monitoring and evaluation with the youth about the project and make sure that if they need to do any evaluation as part of their own project, they do that as well.
2) Group Roles – Spend time reflecting on what each youth enjoyed about their role and participation in the project. Help them identify areas where they could have developed their role further within the team or scaled back to allow others to participate more.
3) Group Dependency – While tying up tasks, completing evaluations and identifying areas for development, allow the group to do as many of these tasks as independently as possible. Allow them to form their own opinions about their learning and to feel a sense of personal accomplishment at the end – not just a feeling of achievement by being a part of the team.
Sometimes it's not possible to end in the way you'd like if your project ends suddenly. Do the best you can in providing a final session for the youth to say their goodbyes and have some reflection time – this will help provide closure.
The worst-case scenario is that you will be unable to have a final session for any reason with your youth. If you have a forced and abrupt adjourning stage like this, write each youth a personal letter (if appropriate), providing the goodbye and closure that they may need.
If you are unable to contact the youth for any reason, encourage your manager or colleagues to hold a final session with the youth and help them reflect on their learning and have closure, even if you are unable to participate.
Because at the end of the day it's about the youth, their group, their closure and their sense of well-being that's important – that's what the adjourning stage of group development is meant to achieve.
Check out our post about Tuckman's Group Development Model for details of all five stages.
Questions: Did you learn anything new about yourself or your group during this series on group development? Would you like to see more posts like this? If so, what topics would you like explored regarding program administration? Please share your thoughts in the comments below.
If you missed out on these posts the first time around, you can avoid that happening in the future by: