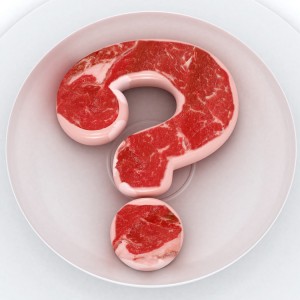 We're in the final week of our series looking at possible youth worker interview questions. Each week we've given you tips and advice on how you can best prepare for and answer possible interview questions:
Q: I have a job interview coming up. What kind of youth worker interview questions can I expect to be asked?
A: You can expect to be asked questions that are job or role specific. These are going to be questions that we can't help you answer specifically, but we can offer a few tips on how to approach your preparation for such questions.
Possible types or styles of questions include:
How much experience do you have working with (insert type of youth work you're applying for here – e.g. foster care, black, Muslim, LGBTQ, refugee, Latino/a, at-risk, homeless, etc.) youth?
(Faith-based) What theological training do you have and how would you engage youth in the discipleship process?
Please create a session plan around (insert topic for type of youth work you are applying for here – e.g. youth leaving prison, youth excluded/expelled from traditional school, sexual health awareness, bible study/church small group, global youth work, etc.) and be prepared to present it with a group of youth (or to the interviewers). You have 20 minutes to plan and 10 minutes to present.
What are the three most important things to remember when doing _____________ activity with youth?  (This may be a question for those planning youth trips or working at youth activity centers)
Here are 3 tips for preparing for these kinds of youth worker interview questions:
1. Know that you have all or most of the required skills and experience before the interview
Theoretically, this has already happened at the application stage. You can expect to be asked detailed questions about how long you've done this particular type of youth work and what your experiences are, so don't expect to wing it based on the brief information provided in your application or on your resume/CV.
If you have already confirmed that you have the right amount of experience and training working with that youth population, you should have ample situations and scenarios to build on when answering any tough questions.
2. Take time to find out about the interview process and if there are any tasks you will be expected to do during the interview.
Find out if it is a panel interview or a one-on-one session. Ask if you will be presenting to youth, creating an example session or completing a mock-budget task. Find out if you will need to plan a trip in 15 minutes or come up with ideas for media projects on the spot.
Take the time to prepare beforehand. Then, when you are presented with your planning and execution time you will already have some ideas formulated. They may not tell you much because they want to see what you will do under pressure; if that's the case, still take the time to consider possible options that they may present you with based on your experience.
You'll already be a little nervous on the day, so taking time to prepare answers and ideas beforehand – even just engaging in the creative process – will only improve your responses during the interview.
3. Be yourself
If you're applying for a niche role, you're most likely interested in it and passionate about it. Allow that to shine through and support all the preparation you've done before the interview.
We hope that you've enjoyed this series on youth worker interview questions and that it will help you when preparing for your next interview.
Question: What other questions have you been asked when interviewed for youth work jobs? We'd love to hear in the comments below.
You can also connect with us by: