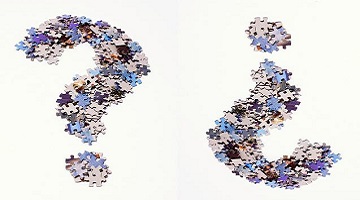 Q: I have a job interview coming up. What kind of youth worker interview questions can I expect to be asked?
A: I find that questions in youth work job interviews often fit into three categories:
Questions about you
Questions about how you work (with coworkers and youth)
Questions about the specific role they're asking you to do
These questions are all designed to get to know you better and to judge your suitability for the role. It's also becoming more and more common for youth to sit on the interview panel, to perform their own interview or for you to have to do an activity with some young people to see how well you engage with them.
This week we'll offer some of the possible questions; over the next few weeks we'll follow up with possible answers and things to consider when answering.
Here are a few youth worker interview questions you might expect from each category:
Questions about you:
How long have you been a youth worker? What experience do you have – either paid or volunteering if you are new to youth work?
Do you have any training or qualifications? If so, how do you think these will help you in this role?
What are your strengths when working with youth? What are your weaknesses?
What kind of ideas do you have for this program or organization's youth work?
Questions about how you work:
Co-workers
Do you prefer to work alone or with a team?
Share a time when you worked with, or in the case of a supervisory role, led, a team. What worked well and what would you improve?
Share a time when you disagreed with your supervisor about a youth work-related decision.
Name three things that are important to you in a supervisor.
Share about your time management skills.
What computer skills do you have? What social media and online tools are you familiar with or proficient in?
Youth
Describe a time you had an angry youth to deal with.
What steps would you take when planning a youth trip?
How would you handle a youth who is vulnerable and shows an unhealthy interest in spending time with you, particularly alone?
What are three things you think are most important when working with youth?
How would you get a shy youth to open up in a group or mentoring session?
How would you describe your style as a youth worker?
Questions about the specific role:
How much experience do you have working with (insert type of youth work you are applying for here – e.g. foster care, black, Muslim, LGBTQ, refugee, Latino/a, at-risk, homeless, etc.) youth?
(Faith-based) What theological training do you have and how would you engage youth in the discipleship process?
Please create a session plan around (insert topic for type of youth work you are applying for here – e.g. youth leaving prison, youth excluded/expelled from traditional school, sexual health awareness, bible study/church small group, global youth work, etc.) and be prepared to present it with a group of youth (or to the interviewers). You have 20 minutes to plan and 10 minutes to present.
What are the three most important things to remember when doing _____________ activity with youth?  (This may be a question for those planning youth trips or working at youth activity centers)
Depending on the age of the youth you might be working with, the questions they ask during the interview may relate to your personal preferences (music, films, activities, video games) or they may ask what kind of plans you have for them if you were to get the job.
These are just a few of the possible youth work questions you might be asked. Check out our other posts in this series for more ideas on how to answer interview questions:
You may also find our post on how to dress for a youth work interview helpful.
Question: What youth worker interview questions have you been asked in the past? Add to our list in the comments below.
You can also connect with us by: