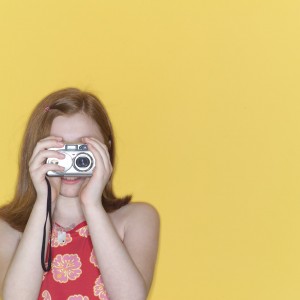 After an introductory session on Children's Rights, you might like to try this case study and freeze frame session idea to explore Global Issues with your youth.
Many times youth have a hard time developing empathy for others; sympathy is easy, but empathy can be a challenge. By helping young people create personal links with global issues such as child trafficking, sexual exploitation and police brutality, they'll be more likely to develop empathy with other youth experiencing those issues.
Sympathy causes us to feel sad and maybe make a small change, but developing empathy in our youth will help them sustain connections with these issues to effect long term change. By stepping into the shoes of these case studies through frozen pictures, youth have the chance to explore how they would feel if it were their story.
Creating Personal Links – Frozen Pictures
Timing – 10-15 minutes for preparation, up to 10 minutes per freeze frame group
Aim:
For group to begin to make personal links with the 42 articles
Objective:
For participants to read and discuss a case study, putting themselves in the other person's situation and drawing conclusions that relate to their own lives
Resources Required:
Activity:
Split group into smaller groups or pairs (depending on group size)
Give each group a case study
Ask each group to create a freeze frame (a paused picture in the middle of a drama) and read out their case study
Other groups discuss the freeze frame and the personal impact of the children's rights being discussed in the case study
Once all groups have gone, have the young people discuss a time when they did or did not experience the children's right from each case study
Possible Questions:
When did you experience a time where your rights were / were not acknowledged?
How did these two experiences make you feel?
If you were friends with the person in your case study, what might you suggest to help with their situation?
Desired Outcomes:
A clear understanding of the personal impact children's rights – or a lack of them – can have on young people
Developing empathy for others
Notes:
In the final case study, there are sensitive issues which may cause offense in more conservative cultures. Please use your best judgement when using this resource. The case study has two valid issues, one of sexual exploitation and one of police brutality, the latter of which may be more applicable and acceptable to discuss.
Question: How do you help your youth create personal links with global issues? Share your ideas in the comments below.
You can also connect with us by: