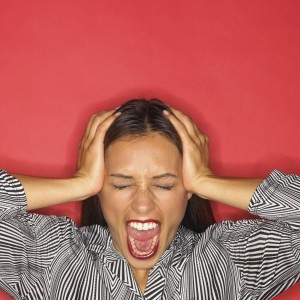 I don't believe in anger management.
I don't believe that anger is something that needs managing. Anger is a feeling and I believe everyone is entitled to feel any way they wish.
Aggression, however is something that can – and in many cases should – be managed. Aggression is the action that accompanies our feelings of anger.
I tell my young people they are welcome to be angry for as long as they like (even though it's not always very productive), but I expect them to learn skills to help them manage their aggression.
This is always the first discussion I have with the youth in my programs during a session about Understanding Anger (and aggression management). We discuss what anger is, what aggression is and how we are to handle them.
Use the activity below as a jumping off point into a discussion to help youth understand anger.
Discussion Starting Activity – Understanding Anger:
You need a flipchart or whiteboard (or large paper) and colored markers
Ask the group what they think anger is. Use different colored pens and write down their answers
Use one color for thoughts/emotions and another color for behaviors (don't tell the group why you're using different colors)
Have the group identify what the difference is between the colors. Hopefully they'll recognize that one color is for feelings/thoughts and one color is for behaviors.
Use this as a starting point for your day and discussions about the different between anger and aggression.
Next week, we'll have another activity you can use – the Vicious Cycle aggression management technique.
Question: How do you help young people with understanding angry? Share your thoughts in the comments below.
You can also connect with us by: