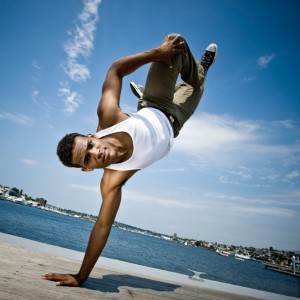 If you're a regular reader of the Youth Workin' It blog, you'll know by now that we're big fans of youth empowerment and youth participation.
This week's youth work session plan idea aims to build on that and help show youth how they can make a difference in the lives of others.
Session Purpose
This activity is based on a video that highlights how one young person from Sierra Leone is using his skills to benefit his community.
The purpose of this session idea is therefore to get your youth to consider what skills they have and how they can use them to benefit their own community.
Session Outline
Show the video below to your youth group. Once they've watched it, use the discussion questions below – or your own – to explore some of the areas covered in the video and to help inspire your young people to take action.
Video
First, watch this video with your young people:

Discussion Questions
Kelvin loves inventing – what do you love doing?
What job would you want to do in the future, even if it meant you hardly earned anything?
Kelvin's taught himself how take broken electronics and fix them. What things do you actively seek to learn outside of school / college?
He made a generator and created his own radio station to give a voice to other youth. What could you do to give a voice to other young people? (If they struggle to come up with any ideas, consider suggesting areas they might be able to get involved in, like sticking up for other students who are bullied or for youth who are trafficked).
David said about African countries: "Unless we have a host of young people who can think at any given point that here's a challenge, here's a problem, here's an opportunity to solve it, there won't be steep growth in national development". How true do you think that is in your own country?
Kelvin's known as DJ Focus, as he believes that "if you focus, you can do an invention perfectly". What are some things you focus on that you can do perfectly?
Are these areas that benefit you or other people in some way?
His Mom was excited as people said good comments about him. Is this something that happens to you?
If not, what could you do to change that?
Everything he learned at MIT, he wanted to share with his friends, colleagues and loved ones. What do you know that you could share with others to benefit them?
David runs an innovation camp in Sierra Leone that seeks to have young people identify some of the problems in their community and challenges them to come up with solutions. What are some problems in your own community?
Now that you've identified some of the problems, what can you do to solve them?
Question: What other discussion questions would you use with your young people based on this video? Please share your ideas in the comments below.
You can also connect with us by: