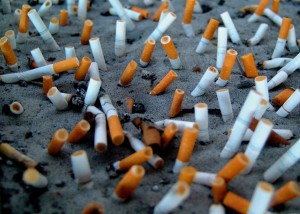 "Sometimes doing the right thing, ain't doing the right thing"
Nothing like some hard truths from the 2003 Colin Farrell movie, SWAT.
Sometimes youth workers have to make hard choices and what seems like 'the right thing' isn't always 'the right thing'.
Youth and smoking. This is one of those topics that can lead some youth workers to have moral dilemmas. On the one hand, you don't want to encourage youth to break the law and you want them to be healthy.
On the other hand, sometimes smoking isn't the root issue. By not allowing them to smoke, you might be keeping them from your youth work program and thereby not helping them with any of the issues, of which smoking might be the least damaging.
When I worked in the UK, we allowed our Year 10 youth to have set smoke breaks during our six-hour long program. Technically, they were too young to legally smoke. However, they were already doing it – at school, at home and out with their friends. They were allowed one break in the morning and one in the afternoon.
It was the opinion of our organization, and me as the program coordinator, to accept youth where they were at. This was so that we might later have the opportunity to speak into their negative behaviors like swearing, smoking, anger issues, etc.
Often, being in our group sessions and exploring personal relationships and social/emotional skills caused stress that youth often needed a break to escape from. Their coping mechanism was smoking when they were stressed. By allowing them a smoke break, we provided a structured and supervised time for their behaviors and were able to talk with them about that lifestyle choice in a more relaxed atmosphere. I often had some of my best, most personal and vulnerable times with youth while on their smoke breaks, as they reflected on their feelings from group.
It's not the choice I would make for every group and I would certainly monitor youth that didn't smoke before the group started. We also provided information to parents to let them know that we did allow smoking during our sessions and that they were welcome to 'opt-out' of that for their youth if they desired.
I often found that 'doing the right thing' of banning smoking, wasn't 'doing the right thing' for my youth.
Question: How about you? Do you allow smoking at your youth program or club? Do you have other moral dilemmas that come up in your work? Share your thoughts and ideas in the comments below.
You can also connect with us by: