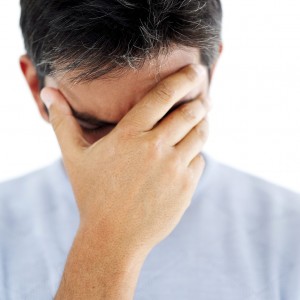 Q: I was unhappy about something the last time we used a youth retreat center. I'm not sure if we should go back to the same place or find somewhere new – what do you suggest?
A: Depending on the situation, I certainly can't suggest you return to a retreat center you felt uncomfortable with, but with good communication you may not need to end the professional relationship with that center – it may have been a one off.
If you do decide to use a new youth retreat center though, try these three things when choosing one so you can be proactive in avoiding possible issues during your stay:
1. Do your research
The internet is full of information and reviews about centers all around the world. Take the time to compare and contrast the companies, find reviews and call or email the center for more information. You'll be able to get some ideas about how they do business and what a retreat might look like with them.
2. Go somewhere you know or where someone you trust has been
There's a reason word of mouth is so powerful to businesses. Often people trust people, that people they trust, trust.
3. Visit the center yourself while activities are going on
Even though someone you trust has used a center, you're ultimately responsible for the safety and enjoyment of your youth on the trip. Take the time to watch staff lead activities, interact with one another and youth and get a feel for the retreat center culture (is everyone happy, grumbling, bored, etc?)
Once you're on a retreat it's really important to remember that this a service you're paying for, so you deserve to have things done right, in a way that you prefer and which takes the safety and enjoyment of your youth into account.
The Importance Of Communication
The key is all about communication. If you have an issue with staff at the center, make sure you take your issues immediately to the center management, especially if it's a safety concern.
I was on a retreat once and was participating in a trust game with my young people. The center staff were observing the activity as they were running it and one of our youth didn't have a partner. I was blindfolded for the trust activity. The entire group spread out over a large field during the activity. Two youth got into a disagreement and one walked off into the woods. It wasn't until 5 minutes later when the game ended and I removed my blindfold that I was aware a youth had left the grounds. When I asked the staff where the youth went, they just shrugged. We searched for our youth for over 45 minutes – he was found safely hiding in the toilets.
The young person did get a talking to about walking off without notifying our staff (me or my colleague) about the issue. Time and space is certainly acceptable, but I'm responsible for the youth's safety and I'd appreciate a heads up about their whereabouts.
The larger issue here was the attitude of the staff. They saw the entire situation happening and were trained retreat center staff – not just some volunteers who had no idea about how to run a group or keep youth safe, particularly in the woods. I immediately documented the incident and went to the management of the retreat center. They were apologetic but didn't offer any real solutions to the problem other than to 'look into it.'
Sometimes, even with preparation and planning, things can go wrong and accidents can happen. But, if you just don't feel good about returning to a center, then don't.  However, if you feel like the retreat center did everything possible and you're willing to give them another try then do it.
In my situation, even though our organization had used that center before, I decided to find other youth retreat centers for future trips based on my personal experiences. I was able to find a center that placed youth safety first and worked with me to ensure that youth had a safe and enjoyable time. They listened and acted on any concerns or questions I had about activities and group dynamics and worked hard to make sure that everyone in our group – myself included – felt great about our retreat experiences at their center.
Question: Have you ever had problems with a retreat center? How did you deal with the situation? Let us know in the comments below.
You can also connect with us by: