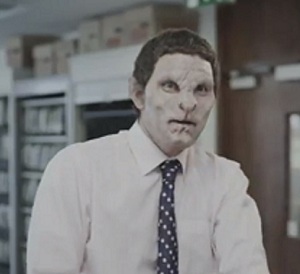 A problem that affects all of us, no matter how hard we try, is judging people by their appearance. For young people, the desire to fit in at school and in social groups can sometimes lead them to make fun of people based on their looks.
This week's youth work session plan idea addresses this issue by using a music video to challenge youth in their perceptions of others. We've then provided a number of discussion questions to get your young people thinking more deeply about how they judge people and how to change their behavior accordingly.
Some of the questions also have your youth self-reflecting about their own appearance and how they've been treated by others. They may therefore feel uncomfortable talking about this in front of their peers, so consider having them write down their answers. These don't even have to be shared with you, as simply reflecting on this and writing their thoughts down could be beneficial for them. If they're happy for you to read their answers though, this will help give you some insight into where they're at.
Warning regarding content on the video:
One case of bad language at the beginning about 15 seconds in
Someone who sticks two fingers up (the UK equivalent of giving someone the middle finger) about 35 seconds in
Short fight scene
You may therefore not feel that this video is suitable for your youth group, particularly if you work with middle school students.
Kodaline – All I Want
Discussion Questions
At the beginning of the video, the girl screams when she sees him. Do you think this would have been the first time this happened to him?
How do you think he would have felt by her initial reaction?
Just after that, why do you think the other guy pretended to be a monster?
All his work colleagues keep staring at him. What do you think it would feel like to have this happen to you?
At other times, he seems to be invisible. Have you ever felt ignored by people you know?
If so, how did that feel?
He looks unhappy when he sees his reflection in the window. Do you ever feel that way when looking in the mirror?
Later in the video, he holds the door of the elevator for her but she pretends she's forgotten something. Why do you think she does this?
Do you think she's thinking about how her actions will make him feel?
Does his dog judge him by his appearance?
He has great artistic ability. Would you know that by looking at him?
He has a photo of his mother looking at him as a baby, with a happy smile on her face. How do you think she felt about him?
How do you think he felt when someone wrote that he was the "World's greatest freak" on his coffee mug?
Have you or any of your friends ever made fun of someone's appearance?
If so, how do you think it made them feel?
Why do you think the girl's perception of him changed?
What do you think she realized?
At the end of the video, she gives him her phone number and kisses him on the cheek. Do you think this is why he's so happy, or could it be because someone's looked past his appearance and seen who he is inside?
Other than what his face looks like, does he seem to be different to anyone else in the office?
Being honest, if you knew somebody who looked like this, how do you think you would treat them?
Church Youth Groups
If you're showing this video with a church youth group, here are some Bible passages that relate to not judging people by their appearance:
1 Samuel 16: 7 – But the Lord said to Samuel, 'Do not consider his appearance or his height, for I have rejected him. The Lord does not look at the things man looks at. Man looks at the outward appearance, but the Lord looks at the heart.'
Galatians 5: 22-23 – But the fruit of the Spirit is love, joy, peace, patience, kindness, goodness, faithfulness, gentleness and self-control (n.b. Although not about judging others by their appearance, this passage links to the passage from 1 Samuel about the Lord looking at the heart, focusing on what's important) 
Matthew 7: 1-2 – Do not judge, or you too will be judged. For in the same way as you judge others, you will be judged, and with the measure you use, it will be measured to you.
James 2: 1-4 – My brothers, as believers in our glorious Lord Jesus Christ, don't show favoritism. Suppose a man comes into your meeting wearing a gold ring and fine clothes, and a poor man in shabby clothes also comes in. If you show special attention to the man wearing fine clothes and say, "Here's a good seat for you," but say to the poor man, "You stand there" or "Sit on the floor by my feet," have you not discriminated among yourselves and become judges with evil thoughts?
James 2: 12-13 – Speak and act as those who are going to be judged by the law that gives freedom, because judgment without mercy will be shown to anyone who has not been merciful. Mercy triumphs over judgment!
For a different take on judging people by their appearance, check out this post on Turning Point's blog.
Question: Have you ever run a session about judging people by their appearance? How did you address the issue? We'd love it if you'd share your experience in the comments below to help other youth workers in the future.
You can also connect with us by: