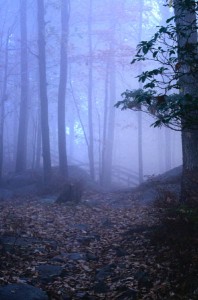 Knowing how to manage youth behavior in your youth group is an important part of program administration. A group agreement outlines the expectations for the group and helps you manage youth behavior within the program (see yesterday's post for more information on what a group agreement is).
Enforcing a group agreement usually happens within the group itself. The youth help create the expectations for the group and you help create the expectations for enforcement. When creating the group agreement, ensure the youth know that they're responsible for helping each other follow it.
Unfortunately, positive peer pressure isn't always enough. If you consistently have one or more young people who are struggling to follow the expectations of the group as set out by the group agreement, as the program leader you may need to have other ways to manage youth behavior. While each youth is different and therefore the exact particulars of their behavior management may be different, it's important that youth know the overall boundaries and basic processes you'll use when correcting unacceptable behavior.
Creating a behavior policy is an important step to manage youth behavior that often gets forgotten in youth work program administration. This can be particularly true within youth ministry and other faith-based programming, where the emphasis in interactions often focuses on giving second chances, forgiveness, grace and mercy.
That's not meant as a criticism for those programs – those are important parts to any good youth work, not just faith-based programs. Sometimes for the safety, enjoyment and progress of the rest of the group though, there needs to be a clear understanding of 'how far is too far' and what will happen as a result of their actions.
A youth behavior policy should be based on your organization's wider policies and procedures. Some programs may not allow smoking of any kind, so you should include that as a zero-tolerance item on your group agreement. Within your youth behavior policy, you'd then identify what happens when zero-tolerance behaviors occur and what the consequences will be.
Using a behavior policy as part of your program administration doesn't have to be this oppressive, draconian thing that encourages youth to fear you. Transparency in the process of managing youth behavior, with both the group agreement and your program's behavior policy, is the key to creating boundaries without fear or resentment.
Here are three things to remember when using a youth behavior policy and how transparency in the process will help your program administration:
Write it down – Everyone has a bad day. And when the same youth does the same thing for the 15th time, it can be easy to give a consequence that is disproportionate to the unacceptable behavior. By writing the policy down, it will help keep you on track – even on rough days – and provides security within the group by facilitating trust. They will understand that you won't create new expectations on a whim, that you will do what you say you're going to do and they will be be able to see it because it's there in black and white.
Get signatures – Have both the youth AND their parents sign that they have read and understand the youth behavior policy at the start of the program. You can provide a copy of your written policy for them to keep when you give them their permission slips or entry forms for participation. Make sure that everyone has a good chance of understanding your policy by using appropriate language and phrasing. By getting signatures, you create accountability within the group. They won't be able to say 'I didn't know that' or 'You never said that'. This helps make sure everyone is on the same page from the start.
Follow It – There's no point in writing down a policy and getting everyone to agree to it if you don't follow what it says. As I mentioned earlier, their uniqueness means you'll sometimes need different methods for helping to manage youth behavior during the session. Following your policy creates fairness within the group. By following your policy fairly and consistently, you'll help your youth see that you don't play favorites or discriminate. Everyone recieves the same treatment.
Tomorrow, we'll be providing a youth work session plan idea on how to create a group agreement with your youth. Next Wednesday, we'll provide a guide on how to create a youth behavior policy and provide you with an example policy.
Question: What do you think about creating a behavior policy for your youth program? Share your thoughts in the comments below.
You can also connect with us by: