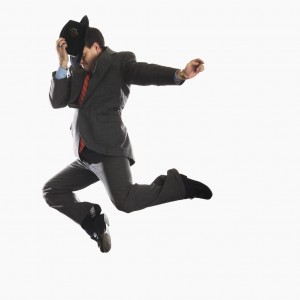 Q: Could you give any advice on how to dress for a youth work interview?
A: Well, I suppose it depends on what kind of youth worker you are. I'll be honest, I was kind of appalled the first time I was on a youth work interview panel and saw an interviewee wearing jeans, an untucked shirt, loosely dangling tie and corduroy jacket with trainers/tennis shoes.
A little background information – I ALWAYS wore a suit or something similar to any job interview I'd ever had; heck, I didn't even wear jeans to pick up an application. (If you're a younger youth worker, you used have to walk through the shops to pick up an application and fill it out by hand – the computer kiosk was but a glimmer in some HR nerd's eye). So the thought of wearing anything else never occurred to me.
But in the world of youth work, it's becoming more and more commonplace to wear increasingly casual attire to youth work interviews – particularly as youth participation and youth empowerment become more popular. Young people are being involved more and more in the youth worker interview process and some may have a hard time seeing past your double-breasted, 3 piece pinstripe suit to the cool, 'safe' youth worker you are inside.
Unfortunately, I can't tell you a blanket attire to wear for all youth work interviews (although I can definitely recommend not wearing an actual blanket). Here are a few tips that might help you out when choosing how to dress for a youth work interview:
Dress for Success – if you know that you're going to be applying for work at an outdoor activity center and part of the interview process is to help belay a few youth at the climbing wall, you can probably wear your usual work gear. Still aren't sure? Wear your dress clothes for the interview and bring your 'work' clothes for after the formal interview.
What

Not

to Wear – we all know what not to wear to an interview. Keep the makeup and perfume at a minimum. Ladies, don't wear low cut shirts or provocative outfits, especially if you're likely to be working with teenage boys. Men, leave the incredibly comfortable but holey shirts, shoes, socks and jackets at home – even if you subsequently wear them to every youth group once you have the job.
Do your homework* – go on their website to get a feel for the organization, your coworkers and their ethos. If in doubt, ask what kind of activities you need to be prepared for. If they don't have a website, go with the suit for the youth work interview.
Look, you can never really go wrong with a suit and usual interview attire. At the end of the day, you're still a professional. Each organization is different and its interviews are always a learning process.
Personally, I still wear my suit jacket, button down shirt and slacks. On occasion though, I've been known to forgo the heels for sensible youth-work friendly flats and I've even left my fitted dress shirt untucked. Wear what you feel most comfortable and confident in. Your knowledge, experience and ability to work with youth should still shine through.
*This is very important, beyond just what to wear for a youth work interview. I've had to tell jokes and plan and run youth work mini-sessions. While researching one job, I found out that the person I was applying to replace was considered 'chief cake maker' at the office. I brought homemade muffins with me to the interview to also apply for the position of 'chief cake maker'. This quirky move helped convince them that I would fit in nicely with the easy-going, unconventional team.
Question: What do you recommend wearing to a youth work interview? Is it the same as any other interview? What are your youth work interview horror stories? We'd love to hear about your experiences in the comments below.
You can also connect with us by: