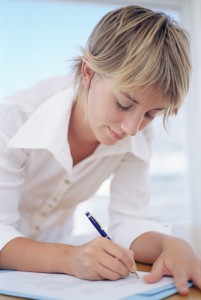 Last week we discussed how to manage youth behavior and how a youth behavior policy can help with program administration. Creating a good behavior policy for your project is all about helping youth understand your expectations, acceptable and unacceptable behaviors and the consequences that will apply should the group agreement be broken.
Check out our guide below on how to create a youth behavior policy:
Set expectations from the start
This will create clear boundaries for youth to stay within. One way to do this is by having a written youth behavior policy that both young people and their parents review and sign. In our example provided at the end of this post, there is a space for both parent and youth signatures. When you create the group agreement, take the time to go over the youth behavior policy and make sure that all the young people involved in the project understand all parts of the policy.
Include positive expectations around participation. Outline exactly what is considered 'participation' within your project.  Do youth just need to be present? Do they need to answer questions or participate in games? What does 'participation' look like for you?
Be specific when identifying both behaviors and consequences within the youth behavior policy
Let the youth know exactly what is going to happen should they break the team agreement. I'm a firm believer in being given an opportunity for a second chance. In my program administration, I work hard to provide clear boundaries and also opportunities for improvement, growth and change.
In the example youth behavior policy provided below, you will see there are reminders and warnings before action is taken in the case of most negative behaviors (with the exception of zero-tolerance behaviors which are also clearly outlined in the policy, along with their immediate consequence). I choose to give reminders and warnings for each specific type of negative behavior, rather than just having negative behavior accumulate rapidly resulting in a youth's loss of attendance.
Below is an example of how this looks in practice; you might find it helpful to open the example document and read along in the 'Behavior, Attitude and Consequences' section.
For example, Jon has been swearing and I've given him a verbal reminder; he then calls someone a name. Rather than jumping to provide him with a verbal warning, I will provide him with a verbal reminder about that specific behavior. If he swears again, he will receive a warning for swearing. If he calls someone a name he will then receive a warning for name calling. He won't receive vague threats about what might happen. I clearly remind him at every step what the next step will be. "Jon, I want to let you know that this is your final warning about swearing, if you swear again, you will receive a written warning and that will mean you won't be able to attend the project next week, but you will be able to return the following week. Keep that in mind, ok?" Whatever the behavior is that results in Jon getting a written warning, it will be outlined in the letter provided to him and his parents. He won't receive a vague letter about 'negative behavior' – it will clearly outline what he did incorrectly, what steps were taken before his written warning and the exact incident that resulted in him receiving the written warning.
A good youth behavior policy should enhance your youth work and program administration, not make it more challenging. It should help you be a more fair and consistent youth worker, while also providing clear boundaries for the youth on your programs.
Here is the example youth behavior policy referenced above. We hope that it provides a basis for creating your own behavior policy for your youth work.
Question: What items would you/do you include or exclude from your own youth behavior policy? We'd love to hear your thoughts in the comments below.
You can also connect with us by: