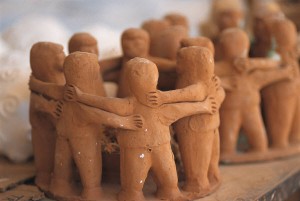 We're currently exploring the five stages of group development as identified by Tuckman and Jensen (1977). Today, we're looking at the Forming Stage – a time when the group gets to know one another, tests the boundaries (both within the rules and with the leadership) and becomes more dependent on one another.
Peter Barnes (2002:43) gives examples of what can be expected during the forming stage:
Considerable anxiety
Questions about the appropriateness of behavior
Polite communication
Minimal productivity
Here are some ways you can provide the support necessary to help your youth group move from the forming stage of group development towards more productive phases:
Doing all of these basic steps early on in the forming stage of group development will help lay the ground work for the next stage which we will explore next week: the Storming stage.
Question: What stories do you have from the forming stage of your youth group? Let us know in the comments below.
You can also connect with us by: