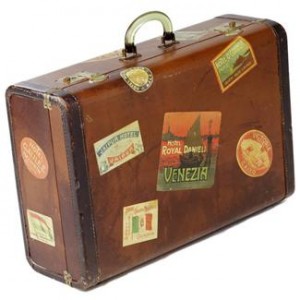 Not all of our early Saturday posts were silliness. We just enjoyed alliteration and for the most part the things posted on Saturday in the early days of Youth Workin' It were funny, interesting and/or a game.
However, sometimes it's a picture or a video clip and it might not actually be funny. This is one of those times.
This video was sent to me as a link on Twitter. Having watched it, I think it can be a powerful tool with your youth group AND it was created BY YOUTH – youth participation is something we value highly here at Youth Workin' It.
For those of you who aren't from a faith-based organization, you may want to consider creating your own video project based on the concerns of your youth group and the solutions they suggest in dealing with their own 'baggage.'
Check out The Suitcase Project for more information on the project and check out the video:
The Suitcase Project-aka Baggage Video (feat. Dara Maclean-Suitcases) from amylswoope on GodTube.
Question: How do you talk with youth about the issues they are carrying around with them, within or outside of a faith context? Share your ideas below in the comments.
You can also connect with us by:
Subscribing to receive our posts via email
Following us on Twitter
Liking us on Facebook