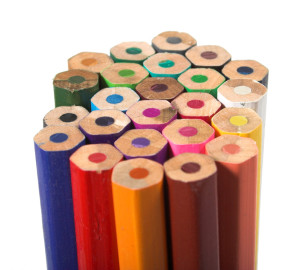 Here's a great idea for a Back To School fundraiser that you can use to either raise money for your youth group or provide school resources for low income families in your community.
During August and September, your young people will be going back to school or college. Most of them (well, their parents) will be planning on buying school supplies that they need, so make things convenient for them by selling Back To School Kits.
What would go in a Back To School Kit?
The supplies you include will vary depending on how old your young people are, but here are some suggestions of items:
Notebook

Pens
Pencils
Crayons
Coloring pencils
Erasers
Ruler
Calculator
Binders
Paper clips
Glue
Pencil sharpener
Protractor
Backpack
Lunchbox
Pencil case
How to reduce the cost of items
As this is a fundraiser, you'll want to get as much as possible for as little as possible. Here are a few ways to do this:
Sales – Take advantage of stores' Back To School sales that will also be going on during August and September
Bulk – As you'll be producing many packs, reduce the cost per item by buying multipacks and in bulk – either from stores like Walmart or wholesalers like Costco or Sam's Club
Dollar Store – Although not always the greatest quality, dollar stores can still be a great place to stock up on school supplies
How much should I charge for a Back To School Kit
This will depend largely on how much you've spent on supplies. First of all, calculate how much all of the items will cost (along with any miscellaneous expenses), then divide by the number of kits that the supplies will fill. Miscellaneous costs might include boxes that you'll be giving the kits in, although if you're also including a backpack they could be put in there instead.
When you know how much each kit costs, add a markup of 50% – 100%. For example, if it costs $15 for each kit, you could charge $22.50 – $30.
An alternative would be to provide different levels of kits based on what's included. A Standard kit containing the basics might cost $10, a Deluxe kit containing some extras might be $20, while an Ultimate kit (perhaps including a backpack) could be $30. If you provide different options like this, make sure that parents know what they'd be getting in each kit so that they can easily choose which one they need.
Buy One, Give One
Instead of this being a youth group fundraiser, you and your young people could plan this as something that will benefit other youth in your community, particularly those from low income families or who live in a shelter.
When selling these kits, add a markup of exactly 100% on top of what the items cost. Parents will then be able to Buy One, Give One – they get one Back To School kit for their own child and a similar kit is given to a family who might not be able to afford to buy their own one.
If you want to find people who might be able to benefit from this, there will be many local organizations who would gladly welcome the donations or be able to pass them to people who need them:
Schools

Shelters
Low income housing authorities
Local children's charities
Libraries
If you like this BOGO idea, we've also provided a way you can do a similar type of Buy One, Give One activity by selling Christmas stockings.
Tips
Backpacks – These can be quite a personalized style. If including backpacks as part of the kit, it's best to go for something fairly neutral rather than a design that a child will either love or hate
Local partners – Contact local businesses – especially stationery stores – to see if they'd be willing to donate supplies for your Back To School fundraiser
Get your youth involved – This is a great way to encourage youth participation. Have them make a list of items to go in the kits, take them to the store with you, get them to pack the kits, promote the fundraiser, etc.
How to reduce wastage
If you have any items left over at the end of the fundraiser, you could either keep hold of these for your own youth work programs or donate them to a local shelter or low income housing authority.
Alternatively, keep track of the receipts and return any additional supplies to the stores for a refund.
How to promote the fundraiser
To maximize your youth group fundraiser, promote it as widely as possible. Here are some ways to do this:
Church – If your youth group's run through a church, make sure the fundraiser is mentioned during services and included in the bulletin
Flyers – Give these to your youth to take home to their parents, providing extras for them to pass to their friends, neighbors and work colleagues
Local businesses – Ask businesses in your area if they'd be willing to post your flyers in their window or on their counter
Local news – Contact local TV news networks and newspapers and ask them if they'd be willing to do a feature on your fundraiser
Libraries – Get in contact with your local library and see if they'd also be willing to carry your flyers
Charities – If you're running this as a BOGO option, let whichever charity or organization you'll be supporting know what you're planning so that they can then promote it to their own donors.
Ordering
Try to reduce the amount of supplies you have left over at the end by getting parents to order the kits upfront. Put together some order forms that include the following details:
How much the Back To School Kits will cost (including the Standard, Deluxe and Ultimate options if offering these)

The supplies that will be in each pack
When it will be available
How they can pay (make it easier by offering credit cards)
Who to return the order form to
Where possible, take payment for the kits upfront as this will reduce your initial outlay.
If you liked this idea, check out all out other youth group fundraisers.
Question: Do you have any additional tips or ideas for people organizing a Back To School fundraiser like this one? We'd love to hear your suggestions in the comments below.
You can also connect with us by: