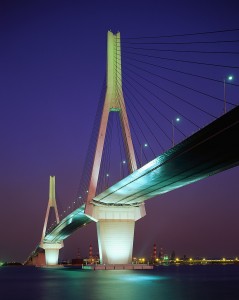 Helping students develop empathy can be very challenging, but it's an important skill for them to develop as a 'tween' or teen, rather than hoping they learn it later in life as an adult.
One way you can do this is to plan one or more sessions about developing empathy, tolerance and / or bridge building.
To help you do this, here are 6 bridge building activities for students:
1. What does it mean?
Talk about what it means to 'build a bridge'… like an actual one. What goes into it? (Answers will include things like mortar, bricks, cement, cable, steel, etc.)
2. Why do it?
Discuss why people build bridges to begin with – to reach other people, to get to the other side, to cross water, to speed up journeys, for safety, etc.
3. When can it be done?
Ask the group to identify times when they might need bridges between people. If they struggle to come up with ideas, here are a few suggestions:
Pro-choice / pro-life
People of faith / people of no faith or athiests
LGBTQA community members / anti-gay or homophobic groups or individuals
Different races
Different cultures
Different ages
Conservatives / liberals
Youth / parents
4. What is needed?
Define what is needed to build bridges between people. Answers might include love, patience, respect, listening, sharing, team work, etc.
Decide on three items that everyone can agree are necessary in all situations to build bridges between people who are opposite sides of any divide.
5. Practice doing it
Practice building a bridge together and encouraging the students to follow their own 'rules' about what is required for bridge building between others:
Have 3-4 materials for making the bridge – this might be spaghetti, marshmallows, gummy bears, toothpicks, tape, string, paper, scissors, etc.
Give one material to each young person and then put them into groups where everyone has the same item
Tell them to make a bridge with their materials. Usually the group who only has scissors will see that they need the group that has paper, who sees that they need spaghetti, who sees that they need tape, etc.
Have everyone bring their materials back to the middle
Ask them how building their bridge worked when everyone had the same strengths and weaknesses in the group. Highlight how differences make you unique and groups need diversity to be at their best (tying it back into empathy and / or tolerance for differences). For a church youth group, you could also tie this in to the church being one body made up of different parts
Split the groups up again. This time, give each group 4 different materials and give them 10-20 minutes to build their bridge
6. Reflect on it
Have them reflect on how the process of building the physical bridge might be translated over to bridge building between others. For example, they needed love, patience, etc. to build the bridge, just like they do when getting to know others who are different from them.
This is just one way to plan bridge building activities for students. Here are some more resources to help youth develop tolerance and empathy with one another.
Question: Have you done an activity like this before? How did it go? What would you recommend for other bridge building activities in helping youth develop empathy and/or tolerance?
You can also connect with us by: