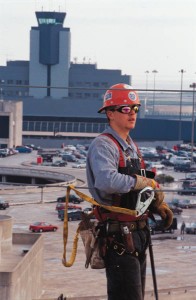 When you're planning a youth trip, the safety of your young people is of utmost importance. You can't guarantee that there will never be any problems when organizing off-site activities, but there are a number of things you can do to help mitigate risk.
Here are Youth Workin' It's 5 Top Tips For Safe Youth Trips:
1) Perform A Risk Assessment
If you're planning a trip to the beach, a hike in the mountains or any number of other activities, there are different hazards that you'll need to be aware of. Performing a risk assessment will help you identify those hazards and put in place any necessary precautions.
Check out our guide on how to do a risk assessment – this includes a free and downloadable risk assessment template for you to use.
2) Take photos
No matter what kind of youth trip you're organizing, there's always the possibility that a young person could go wandering off by themselves and be separated from your group.
Before you go on the trip, we recommend taking photos of all the young people with your cellphone. That way if someone does get lost, you can easily show the police, theme park staff or whoever a picture of the missing person.
3) Get Permission Slips
If you're organizing any kind of activity that's different to what you normally do at your youth group or youth project – especially if it's off-site – ensure that you have parents sign a permission slip for the activity. That way you're covered if someone gets hurt or anything else happens.
These slips should also have space for any necessary medical information about the young people. If you want to organize a safe youth trip, you'll need to be aware of some of the following things:
Do they have any allergies?
Do they have epilepsy?
Are they on any medication?
Are they diabetic?
4) Collate Contact Information
Having the right contact details for everybody is vital, especially in the case of a medical emergency on the youth trip. Here are a few safeguards to put in place:
If youth have cellphones with them, save their numbers in your phone or make a note of them
Provide parents with contact details for someone in charge. This doesn't necessarily have to be you – it could be a central contact point for somebody at your organization who can relay any messages on to you or vice versa
If you do have a central contact point other than yourself, make sure that person has all necessary phone numbers as well
5) Provide Leadership Packs
If you're planning a youth trip, it's unlikely that you'll be the only leader going. You should therefore put together packs for all your leaders/volunteers with the following information:
Any information from the risk assessment that they should be explicitly aware of, along with any precautions they should take
If you'll be splitting into separate groups, provide photos of the young people they're in charge of (or have them take photos on their own cell phone)
Any important health information relating to the young people. If splitting into groups, you only need to provide information for the young people they'll have with them
Details of who they should contact in an emergency, along with their phone numbers
Details of a meeting point in case you get separated
Following all 5 of these safety tips will minimize risk and keep you and your young people safe, helping all of you to enjoy whatever you have planned for your youth trip.
Question: What other tips would you give to have a safe youth trip? Share your ideas in the comments below.
You can also connect with us by: