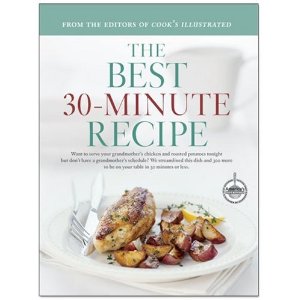 The last couple of weeks, we've been looking at how to equip youth for the real world by teaching them life skills. Today's youth work session plan idea is a life skill that I think is one of the most vital we can teach youth – meal planning. (See tomorrow's post for why I think this is so important)
Meal planning is such a broad subject that you could actually do many youth work sessions on it. Here are some suggestions:
Food Hygiene
Food preparation (in terms of handling uncooked meat and fish, using different chopping boards, etc)
Food storage
Which foods should be kept on which shelves of a refrigerator
How long leftovers should be kept for
The difference between 'use by' and 'best by' dates on food packaging
Not refreezing foods that have already defrosted
Food Preparation
How to safely chop food
How to follow recipes
Remembering to turn on the oven before starting
Timing your preparation so ingredients are ready when needed
Different types of measurements (e.g. cup, teaspoon, oz, etc)
Even seemingly basic things, like how to peel carrots and potatoes
Nutrition
Different food groups
Different types of vitamins and minerals and which foods they can be found in
Reading nutritional information on labels
Recommended daily intake of calories, fat, vitamins, etc for youth
Compare the nutritional content of different meals, especially regarding calories and fat
Cooking
The difference between baking, boiling, roasting, steaming, frying, grilling, etc
How to do each of these cooking methods
How long different foods take to cook
Learning how to start cooking different items at different times, so that they finish cooking at the same time
Cooking in large batches so that they can freeze down leftovers (and what foods aren't suitable for this)
If you don't feel qualified to lead a youth work session about meal planning – perhaps because you don't know answers to any of the above points yourself! – then why not ask an expert to help? When working in Thailand, Shae was able to take her youth to a restaurant where they learned about food preparation. Otherwise, do you know any cooks or chefs that could come in and lead these youth work sessions?
After you've run a series of meal planning youth work sessions – and if you have a kitchen on site – finish off the series with a Ready Steady Cook style competition. Youth are given a bagful of ingredients and have to prepare one or more dishes using their imaginations. They then get to taste each other's dishes and vote on whose tastes best. If you have money in the budget, consider offering some kind of restaurant gift card to the winner.
You can watch Ready Steady Cook on Youtube – you could even play an episode during a meal planning youth work session before the competition to give them an idea of how it works.
Question: Have you ever run cooking and meal planning youth work sessions? If so, how did you do it? Let us know in the comments below.
You can also connect with us by: