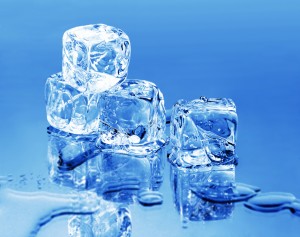 There can be a lot of stress in the life of a youth.
There's schoolwork, parents, friends, enemies, teachers and societal pressures to deal with.
There's the pressure to look a certain way, wear certain clothes, own certain electronics and do certain things.
There are a million things to think about and form opinions on: sex, drugs, alcohol, dating, relationships, friendships, college, grades, independence, parental support, religion, morality, work ethic and much more!  I'm exhausted just typing this paragraph!
One thing that young people might need a youth work session about is stress management.  There are lots of ways you can teach this and we'll cover them over time.
Today however, teach your youth to be still
To still their minds and their bodies so they can truly rest and recuperate during a stressful time.  If you're working with a faith-based youth group you might want to explore scriptures that talk about being still in addition to this activity.
Time:
20 minutes
Resources:
Classical or nature music (optional) and a room with a carpeted floor
Directions:
Have each youth in the room find a spot to lay on the floor
Dim the lights- leave enough light that you can see that everyone's in their spot, but not so much that it's distracting
If you have music, turn it on quietly
Using your best 'massage therapist' voice or your most calm and relaxed tones, ask the youth to close their eyes and follow your instructions

Have them breathe deeply a few times
Have them tense, hold for 10 seconds and release the parts of their bodies in sequence (start from the toes and work your way up to their heads)
Have them take a few more deep breaths and slowly release them

Let them lie in silence and relax in the stillness
Slowly turn off the music and allow them to rest for the last five minutes in silence
Gently encourage them to open their eyes and turn the lighting up slowly
Talk with the group about how it felt to be still. Ask the following questions and any others you can think of:  What did they like?  What didn't they like?  How long did it take to truly relax and stop worrying about other issues?
This is a great activity to do during final exams or leading up to the holidays when there are a lot more activities and in the lives of your youth, meaning they need to practice stress management.
Question: How do you encourage your youth to practice stress management? Let us know in the comments below.
You can also connect with us by: