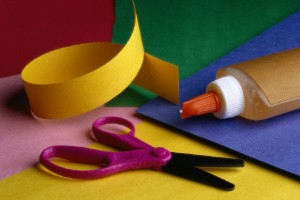 Q: My youth program has a really small budget. Do you think it's worth investing in  purchasing a ready-to-go youth work curriculum or making up my own to save money?
A: It's that awful answer again. It depends. I know, I know. It's not particularly helpful, but let me break it down and see if this clears it up.
3 Reasons to Buy:
Everything you need – A youth work curriculum often comes with everything in it that you need to run a large or small group about a certain topic. This saves you time and means you don't have to source all the materials individually.
Evidence-based – It can be good to have a curriculum that is 'evidence-based', meaning it comes with all the statistical data to back up the fact that they work. BART (Building A Responsible Teen) and TOP (Teen Outreach Program) are evidence-based. Some organizations and/or funders require or strongly encourage the use of evidence-based youth work programming.
You're not very organized – No matter how much money you might be saving, first and foremost it's about the youth and what they will learn. If you're not very organized, it will probably be very challenging to plan a cohesive 12+ week youth work curriculum that meets the needs of your youth like a package program will.
3 Reasons to Create:
No existing resources – You have a niche topic that you want to cover and there isn't a pre-packaged curriculum to explore it.
Tailored for your program – You have a set of standards (maybe from your community board or school district) already outlined that you can create a program curriculum to match. This helps it be more focused and easier to evidence and/or provide qualifications for completion.
You're very organized – If you're able to devote the time and energy to all the elements of programming that are required when creating a curriculum, do it! This could include large group sessions to any small group topics, possible logos, a logical flow, monitoring and evaluation tools, aims and objectives, any homework or worksheets, activities, games, breaks, snacks, time allotted, etc.
These ideas are quite simplistic, particularly with regards to organizational skills. There's a lot more that goes into youth program design than simply being organized, but it's a key component you won't want to do without.
These lists will give you a basic idea though as to whether or not you should create or buy your youth work curriculum. The main point is that it's individual. One time you may need to buy it while another time creating it is the better choice. If you would like any support in creating a curriculum or setting up programs, contact us!
Question: Do you prefer to purchase or create your youth work curriculum and why? Let us know in the comments below.
You can also connect with us by: