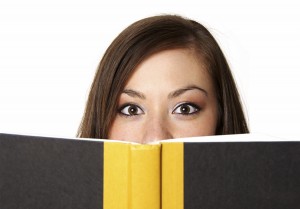 Q: How do I create a page for my youth group, youth retreat, youth work program or youth organization?
A: Now that you have a Facebook account, it's time to set up your Facebook page.
A page differs from a profile in one major way:
The page is public by default. Profiles have privacy settings that keep your information private from the public. Pages are designed for businesses, organizations and famous people to have a space on Facebook so that people can receive their updates, offers, etc. All you do to receive the updates from a page is 'Like' it and that makes you a fan. The page's updates will show up in your news feed.
Due to the public nature of the page, you may want to consider creating a Facebook group for your youth group.
How to create a Facebook page
1. At the bottom of your Facebook home page there is a small link that says 'create a page'; click that link.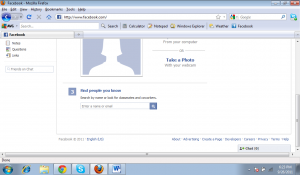 2. You will then be prompted to choose what kind of page you'll be setting up. A local business or place; Company, organization or institution; Brand or product; Artist, band or public figure; Entertainment; Cause or Community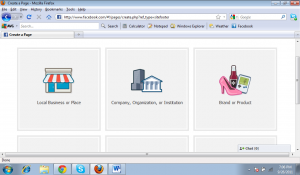 3. Complete the necessary information for your page. You can select from a drop down list to ensure you create just the right page for your needs. For this example I've chosen 'Company, Organization or Institution' and from the drop down list 'Consulting/ Business Services'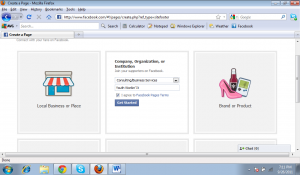 4. Go through the steps and upload your photo, import your friends from your email and add info about your organization. You can click 'skip' if you would like to come back to each step later.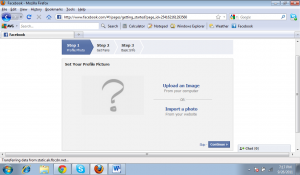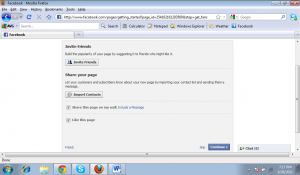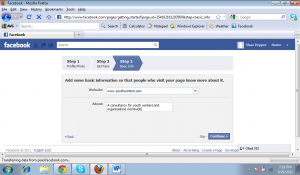 5.  You now have your page! Congratulations!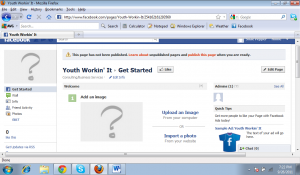 6. Your page is now public. You can make it 'unpublished' until you've added all the information to it you want. Click on the top right button that says 'edit page'. When you click that, the very first option is to unpublish your page. This is a good option while you get your page just right. Don't forget to click 'save changes'!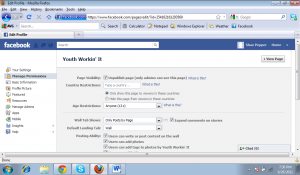 Take some time to look at the other options in the left hand tool bar to make further edits to your page. You might also find Facebook's help section useful.
Remember:  You don't get a unique user name for your page until you have 25 'likes'. Then you can choose to be www.facebook.com/yourpagenamehere.
Not sure if social media is right for you?  Check out our post about how you can use social media to work with your youth.
Question: How do you use Facebook pages for your youth work? Share your experiences in the comments below.
You can also connect with us by: