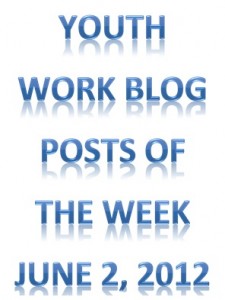 Every week, we bring you a list of blog posts and news article from around the world that relate to youth, youth work and youth ministry. Here's this week's list:
1. Hometown Source: Youth book collector has noble goal in mind – This is a great story about a 12 year old girl who's set  up an organization to collect used books for needy children – they've already collected over 1/2 million books.
2. The Star: Child & youth worker among Top 25 immigrants of 2012 – Media outlets are all too often keen on painting immigrants in a negative light, so it's nice to see coverage of this story from Canada of a youth worker who's the youngest person to win the award.
3. The Republic: Help for foster teens after they leave the system – Having worked with a number of youth in foster care, we've seen first hand how hard it can be for them to learn the life skills they need once they leave care. That's why programs like this are so important, as they can help young people gain experiences that others would take for granted.
4. The Guardian: David Cameron launches loan scheme for young entrepreneurs – News of an initiative by the UK government to invest £82 million in young people to help them set up their own businesses.
5. Youth Leaders Academy: Mental health issues – How you can help your teens – Rachel's summarized a number of talks from the Youth Work Summit over the last week or so. This one has some interesting stats about mental health issues facing young people and what youth workers can do to help them.
6. Invest In Australia: $47 million funding to keep young Australians in education or training – The Australian government's providing funding to help young people gain qualifications that they may not otherwise have received.
7. Bismarck Tribune: Youth Suicide Prevention Program receives national recognition – This article's about a program called Sources Of Strength that trains student leaders to share positive messages to help prevent teen suicide.
8. Somaliland Press: Youth Integration Cup kicks off in Hargeisa – This story is about three-week long sports tournaments that have been organized in Somaliland to help promote social integration for young people.
9. National Journal: Race impacts severity of teen sentences – This is a concerning report that suggests knowing the race of juvenile defendants has an impact on if they're blamed for the crime and the sentence they should receive.
10. YouthHOPE: Jesus led wilderness adventures – This post is by a youth worker from Bulgaria and looks at how outdoor adventures can help young people grow.
Don't miss out on future Youth Work Blog Posts Of The Week (or any of our other posts) by: