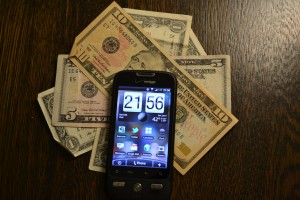 Recycling cell phones is a great youth fundraiser as it can raise far higher sums of money than most other fundraisers do – more than you might imagine!
Many people upgrade their cell phones every year or two, so there are now lots of old phones lying around in houses not being used. An iPhone 3G S 32GB is worth $102, while a Blackberry Bold 9700 is worth £76.02 (amounts correct at time of writing). If you can get multiple cell phone donations, just imagine the total you'll get for your youth fundraiser!
Here are five ways to get as many phones donated as possible when running a youth fundraiser recycling cell phones:
Encourage your youth to bring in any cell phones they don't use anymore
Send a letter to their parents explaining the fundraiser and asking if they have any old phones they could donate
Create flyers for parents to take into their workplace, encouraging their colleagues to donate their phones for recycling
Contact local newspapers and ask if they'd be willing to do a feature on your fundraiser, including details of where readers can send their old phones to
If you're raising money for a church youth group, mention the youth fundraiser in a service
When raising money for something in particular (e.g. a youth retreat, minibus, sports equipment, etc), make this clear when advertising the fundraiser – people will be more likely to donate their old cell phone if they know exactly how it will benefit the youth.
Once you've had some cell phones donated, it's time to convert them into cash for your youth work. There are many companies in the business of recycling cell phones, but try to make sure you're using a reputable company first by searching for reviews of the company online.
In the US, two of the companies I'd deem trustworthy are Gazelle and Recellular. Another option is to recycle cell phones through Target – the money comes in the form of a Target gift card, but that might be OK if you're fundraising for equipment you can buy there. In the UK, Envirofone and Mazuma Mobile are two of the biggest names (I've used Envirofone in the past and had no problems at all).
If you're concerned about sending a whole bunch of cell phones to a company you've not heard of, consider sending one phone initially to see how smoothly the transaction goes. If it all goes OK, you could either send the rest of the phones in one batch, or split them out into several batches and send the next batch once you've received the check for the previous one. If you go down the Target route, you can actually take the phones into the store to arrange recycling.
You may end up having some phones donated that the cell phone recycling companies aren't willing to offer any money for. If that's the case, they'll still usually be willing to recycle the phones anyway, or you could try selling them for a low price on eBay or Craigslist.
If you've found this useful, you might like our other youth group fundraising ideas here.
Question: What other ways can you think of to get as many cell phones donated as possible? Give your suggestions in the comments below.
You can also connect with us by: