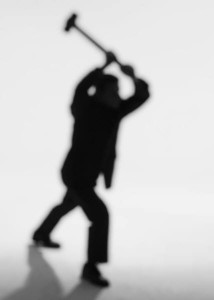 No matter what kind of programs you lead, as a youth worker you'll have times where you need to address youth behavior issues.
This week's Best Of Youth Workin' It is a collection of posts to help you put in place everything you need in order to address any issues relating to youth behavior.
1. How to deal with problem teenagers – First of all, this post gives one all-important tip on how to deal with what people might regard as "problem teenagers". The tip can seem counter-intuitive, but it's proven to have results.
What's the tip? You'll have to click through to find out!
2. What is a group agreement – At the beginning of a youth work program, we recommend putting together a group agreement with your youth. Even if your youth group's been running for years, this is still something that's worth putting in place so that the young people know what's expected of them – by you and by each other.
This post explains what a group agreement is, how it can positively influence youth behavior and how it should be enforced.
3. How to create a group agreement – Now that you know what a group agreement is for, this post provides a youth work session idea on how to create it.
It lists all the resources you'll need and the 7 steps to creating the agreement.
4. How to manage youth behavior – Even if you have a group agreement in place, there will still be certain times when a young person's behavior goes against what they've agreed.
Here, we start exploring what a youth behavior policy should include and three things to remember to do once it's in place.
5. How to create a youth behavior policy – Finally, we look at how to create a youth behavior policy. This provides a guide on the sort of things you'll need to consider and include when creating it, along with an example of how you would use the policy in real life situations.
There's also a free, downloadable example youth behavior policy to help get you started.
Question: That's our advice. What advice would you give for how to deal with issues relating to youth behavior? Let us know in the comments below.
You can also connect with us by: