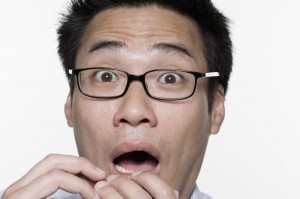 Controversial topic (or more likely, never gave it a second thought topic) for youth workers……
Is it a good idea to give out your personal cell phone to young people?
It's very common to give out your personal number, particularly among youth pastors here in the US. But does that make it okay? Is it PCness and 'professional distance' being taken too far or is just good sense?
Here are two reasons why it's a better idea to use a work cell number instead of your personal cell:
It offers protection for you – Most young people wouldn't think of alleging anything inappropriate. However, by allowing young people to have your personal cell phone number and to text with them on it, you're opening yourself up to possible allegations, or at the very least, misinterpretations by the teens in your programs.
It offers protection for young people – Most youth workers wouldn't think of trying anything inappropriate (I wish it were all, but I'm not that naive and I hope you aren't either). However, there can be a lot less room for inappropriate jokes, boundary crossing and issues when you know that you're accountable and that your employer can check your work call/text records at any time. Your goal as a youth worker should always be about protecting youth and having a boundary like a work number is one small way you can achieve this.
"It takes many good deeds to build a good reputation, and only one bad one to lose it" – Benjamin Franklin
Question: What are your thoughts about giving out your personal cell number? Share your thoughts in the comments below.
You can also connect with us by: