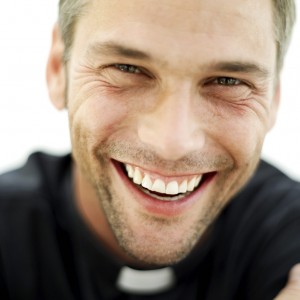 Last week we discussed whether youth work qualifications are more important than experience. A follow-up question was submitted regarding youth ministry specifically – here's our answer.
Q: How about in terms of youth pastoring – is having several years working in christian youth groups better than qualifications?
A: In days gone by, I'd have told you that all you needed to get a job as a youth pastor at many churches was some experience running a youth ministry or volunteering, a heart for youth and a heart for God. And for many churches that's still the case. There can also be a shocking lack of professional boundaries in the warm and fuzzy world of church youth ministry.
But times, they are a-changin'. Many churches want more staff for less money, qualifications as a requirement and significant experience.
Here are three things that you might expect to see required when researching jobs in youth ministry nowadays:
Qualifications – You probably need some kind of qualification and often it's required to be in theology, not youth ministry. Many churches view the role of the youth pastor as a short-term vocation; eventually you'll mature and get into 'real ministry', in which case it helps if you already have the theological underpinning needed to provide pastoral care to adults within other ministries.
Talents – You might need to be multi-talented to be truly competitive. I've seen so many 'youth pastor / worship leader' jobs. Churches need more bang for their buck and, like in agencies and organizations worldwide, they're looking for people with more than one skill set that can better meet the needs of their organization.
Flexibility – You may need to broaden your ministry options to include working with children, or maybe the whole family as a 'Family Pastor'. Many churches – particularly smaller churches – are including the need to work with 3rd graders through to college age young people in the job description of the youth pastor.
If you're someone planning to recruit for a youth pastor and one, two or all three of these thoughts have crossed your mind, or been a discussion point in a committee meeting, consider these thoughts:
Qualifications – Theology is important, especially in a church leader. However, consider meeting with candidates who have diverse qualifications and experience, as well as a long term commitment to their faith. Simply because they haven't been to seminary doesn't mean a youth pastor can't be effective in ministering to youth. When in doubt, ask for a sample youth ministry session and test it out with your youth. Alternatively, have them come and speak on several occasions on various topics in both large and small group settings to find out more about them and their ministry style.
Talents – Be willing to consider a great youth pastor who can't also fulfill your worship leader requirement. If you have a need God will provide, but not always in the way you think. You may end up with a great youth pastor who is completely tone deaf, but who's effective at raising up youth. They might mentor a young person who would make a great worship leader – all they needed was someone to believe in them.
Flexibility – Children's ministry is very different from youth ministry. The needs are diverse and the way in which a youth pastor relates to teens will be very different than to a small child. Even if they're just 'oversight' for the children's ministry, it's important that they care about it if that's the route you decide to go. Otherwise your children's ministry might flounder while your youth group grows and gets all of the attention. Alternatively, you may lose all your youth by hiring a gifted children's pastor who doesn't know how to relate to teenagers.
Question: What have been your experiences when applying for youth ministry jobs – are youth ministry qualifications more important than experience? 
You can also connect with us by: