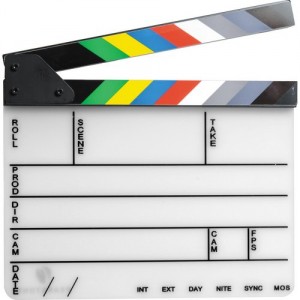 For this week's session idea, we'll be looking at how you can incorporate Vine in to some of your youth group activities.
What is Vine?
Vine is an app owned by Twitter that enables you to shoot short videos and upload them easily.
The distinctive thing about Vine is that your videos are restricted to 6 seconds in length and they loop over and over GIF-like.
The videos can either be 6 straight seconds of footage, or you can record several short clips (e.g. 6 x 1 second) that are automatically spliced together.
How Can I Get Vine?
At the time of writing, it's only available on the Apple App Store, although it'll no doubt come to Android soon enough.
How Can Vine Be Used In Youth Work?
There are a number of different ways you can incorporate Vine in to your youth group activities. Here are three suggestions:
1. Drama
Drama can be an excellent way to get young people exploring issues. Split your young people into smaller groups and give each of them a scenario – this could be relating to drugs, their faith, peer pressure, parents, school, etc.
Have them put together a 6 second skit that relates to the topic. Some ideas include:
Exploring the consequences of an action, particularly if it relates to an issue that youth deal with
If you're a Christian youth group, have them act out a scene or concept from the Bible. Pick one that requires them to condense the story or theme (e.g. Fruits of the Spirit, one of Jesus' miracles, etc)
How they feel about something – this could give them an opportunity to explore their emotions in a way they may not feel comfortable talking about normally
The good thing about restricting the filming to 6 seconds is that it gets the youth to work on the skill of being concise (similar to the Retweetable Interview resource).
This in turn causes them to think more deeply about whatever topic you've chosen, as they have to convey a story in its most basic form and get to the root of an issue or action. This is particularly beneficial if you're getting them to consider consequences of their actions.
2. Film Festival
Put together a youth group Vine Film Festival based on either the activities suggested above or one of your own ideas. Once all the videos have been recorded, play them to the whole group who can then decide which one of the videos was the best.
You could also get this pack of 12 award trophies as prizes for the winning team.
3. Promotion
Record short clips of your youth group activities that can be used to promote your youth group. You could video:
The culmination of a messy game that just loops over and over

The young people worshiping
6 x 1 second clips of various different activities to give an idea of all the different fun stuff you do
Privacy
Be aware that videos recorded using Vine are public. Therefore, if your young people appear in them and you're going to be using the footage on things like Facebook, your youth group's website, etc, have their parents sign a form agreeing to this. See our post about photo release forms to give you an idea of what to include.
You can adjust the settings so that the video is private, but this means videos can only be viewed using the Camera Roll on your phone.
Anything Else I Should Know?
Due to the proliferation of a certain type of questionable video content when the app was first launched, they changed the rules so that you have to be 17 to download the app.
If you're trying to use the app for filming youth group activities and you're working with under 17s, you have a couple of options:
1. Only use your phone / the phone(s) of your volunteers – If you have young people use your phone to do the filming, make sure they've supervised so that they don't access any of the aforementioned questionable material.
2. Use the regular video recording function on your phone – You can still restrict the recording to 6 seconds if the aim is for the youth to be concise. It does mean though that the video won't loop unless someone does some editing after the recording.
Question: How would you use Vine for youth group activities? Let us know in the comments below.
You can also connect with us by: