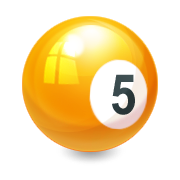 Every Tuesday, we answer questions that are often asked by youth workers. In case you've missed any of them, here are our Top 5 Youth Work Q & A posts so far this year:
1) Creating vs Buying Youth Work Curriculum – In this post, we explore whether it's better to create or buy youth work curriculum, or whether both have their place.
2) Group Facilitation Skills – This has a list of three techniques you can use when facilitating group discussions to ensure that all youth participate.
3) Encouraging Diversity In Youth Work – Here are four ways that you can make your youth work programs more diverse.
4) Setting up a Facebook or Twitter Account Step-By-Step – If you're not already on Facebook and/or Twitter, this post gives step-by-step instructions on how to set up accounts, including screenshots for every step of the process.
5) Adult To Youth Ratios – On this post, we explored what adult to youth ratio your youth work programs should have.
Don't miss out on future Youth Work Q & A posts (or any of our other posts) by connecting with us in the following ways: