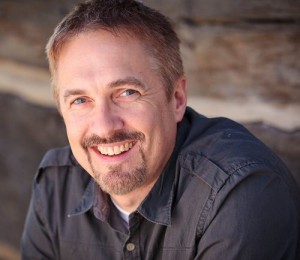 As part of our series about different types of youth work, this week we have an interview with Terry Linhart – a youth ministry professor.
1. What type of youth work do you do?
After 15 years in full-time youth ministry, I am now a professor of youth ministry and I teach students, ages 18 to 28, who want to be professional youth workers in a variety of contexts.
2. What do you do in an average week?
As a professor I usually teach four classes a week for a total of 12 hours of intense teaching. I also spend about six hours in preparation for those courses and then another handful of hours grading papers and tests. I try to spend six hours each week meeting with students in an advising, counseling, and mentoring relationship.
Since I'm also the chair of our department, I supervise 11 faculty members and oversee eight different degree programs, so there is quite a bit of administrative responsibility to my job as well. And I am always creating some sort of proposal for a new program, grant, or online class. Which creates more stress… but I can't seem to help myself.
3. How long have you been a youth ministry professor?
I've been teaching full-time at the college level for 12 years now. I was an adjunct professor for two years before that while I also served as a youth pastor in a church.
4. What other types of youth work have you done previously?
Immediately after college I worked for Youth for Christ running two Campus Life programs in a small town setting. I later moved to an urban setting where I led a Campus Life program in a multicultural context. During the last three years with YFC, I was asked to be one of the national instructors for YFC/USA and it was there that I (and my supervisors) realized I was wired to be a teacher.
So, when I left YFC I took a position as a local youth pastor at a church where I could begin work on my graduate degrees. I served that church for seven years and ran three different youth groups there (pre-teens, middle school, and high school) with about 27 volunteers involved. We also developed a robust schedule of service and mission projects.
5. What age range do you work with?
Most of my students are undergraduates, so they are 17 to 24 years old. However, I do teach graduate courses so those students range in ages from 24 to 54. And I'm sure those 54 years olds feel youthful.
6. What's unique about being a youth ministry professor?
That's a good question. I think it's added pressure to teach youth work as a subject to those who want to do youth work. The pressure is on the teacher to model what it is you desire in the life of your students. So, you can't say, "Do what I say, but don't watch what I do." You have to model it because these future youth workers are watching, and even judging, whether you know what you're talking about by whether you do what it is you're talking about.
I think we also have added pressure, as professors, to champion a level of excellence in youth work, a field that is often looked at as not requiring excellence. The need for wise and well-trained youth workers in the world has never been higher… and it will only be more so as the economic pressures collapse on the 25 year olds and younger who comprise half of the world's population.
7. What are some of the good things about your type of youth work?
Well, first of all it's less stressful than real in the trenches youth work. It's true and I'll be honest here. I think youth work (or youth ministry) is one of the hardest jobs in the around. There is so much pressure on a youth worker, particularly one in a church setting, from the pastor, the board, the parents, the school, and his or her own family that it's difficult to please everyone. Add to that the 24/7 lifestyle of a largely second shift job that's supervised by a first shift culture and it can feel like a no-win situation.
Oh wait, I'm off-topic. I love seeing students graduate and excel in youth ministry leadership. That's the best thing about my type of youth work.
8. What are some of the challenges of it?
After 12 years, the challenge is (like any job) to stay fresh and enthused. The academic life can stretch one a bit thin at times and I sometimes miss the 'hand's-on' ministry of being back in local youth work. That's when I have to remind myself that I'm where God called me.
When I get a bit restless, I just look to the lives and ministries of those who have graduated from Bethel College around the world in youth work. We are fortunate that our program is gaining a strong reputation here in the Midwest and so we're attracting some really gifted students to it now. That makes it easier to work through any small challenges.
9. Why are you passionate about being a professor of youth ministry?
Youth work needs excellence. The potential impact for a youth worker in the world, wherever he or she is, is significant. That's what we at Bethel College are trying to do – help students who want to excel in youth ministry and youth work.
10. What would you recommend for someone wanting to get into this type of youth work?
It's important for people to understand that teaching youth work in colleges and seminaries is primarily about teaching and not youth work. It's a crossover from youth work into academia. You're a professor like all of the other profs, but your subject is the professional preparation and education of youth workers. I think this shocks many at first who come from ministry fields and want to teach in a college or seminary.
Having an earned doctorate matters in the academic world. It's more than letters behind your name and more than just getting in the "club"; the doctoral studies process (especially a Ph.D.) is a refining process that truly shapes a future teacher and researcher. The disappointing aspect is that there aren't many teaching positions in youth work-related areas, so they get very competitive. So, if this is your strong desire, gain as much practical experience (paid youth work in one position) as possible and get your doctorate.
Not all doctorates and schools are the same. The best advice I received was to get a Ph.D. (versus a D.Min. or Ed.D.) from a major school (Purdue!) that had a wide reputation and in which those who would hire you would have confidence in the quality of your degree.
11. Is there any special training or qualifications required?
See the above.
12. Is there anything else you'd like to share?
My opinion is that a youth ministry degree is one of the best undergraduate degrees you can get for basic leadership, basic ministry, basic theology, and a wide range of people skills. If you can be successful in the local youth context as a leader, speaker, counselor, and teacher then the opportunities that you will have in life will be many.
I am always surprised that Christian parents who have a son or daughter who want to major in youth work or youth ministry at college have tried to discourage him or her from doing so. In spite of the naysayers, the opportunities are many in youth work and related fields, but admittedly for those who possess a level of professional excellence and who possess a level maturity.
About Terry:
Terry Linhart, Ph.D. is Professor of Youth Ministry & Adolescent Studies at Bethel College (Indiana) where he also serves as Chair of the Religion and Philosophy Department. Terry is director of the Academic Support Network for Youth Specialties. Terry has authored or co-authored six books and writes articles on topics related to youth work at terrylinhart.com. He's been married to Kelly for over 25 years and they have three children who are young adults now.
Please feel free to use the comments below if you have any questions about being a youth ministry professor. If you're a professor of youth ministry or youth work, we'd love to hear about your experiences in the comments as well.
If you work in a different youth work field we'd love to interview you for this series, so please get in touch!
You can also connect with us by: