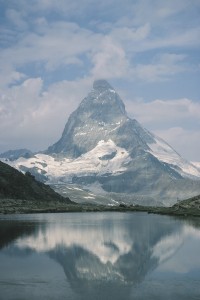 We're really looking forward to today as we've taken a road trip down to Atlanta for the Youth Cartel Summit. We can't wait to meet Marko and Adam McLane, as well as hearing speakers like Andrew Marin of the Marin Foundation and Aaron Arnold of YouthHope.
Instead of a regular Friday post here on Youth Workin' It, go and check out our guest post on Jon Acuff's Stuff Christians Like blog that's called The Sport That God Loves The Most. It's a jokey look at what is quite clearly God's favorite sport, so take a look (and hopefully laugh!)
If you've come here from Stuff Christians Like, welcome and thanks for visiting! We hope you enjoyed the post and that that's why you're now here. If you're new to Youth Workin' It, here's a quick guide to our site:
Blog
If you're reading this, you're already on our blog. We post 6 days a week giving all kinds of youth work and youth ministry ideas:
You can discover more by clicking on the different categories or tags over to the right, or using the search box.
Stay Updated
If you want to receive new youth work ideas every day, you can get these by:
Books
We published our second book this year – 52 Scavenger Hunt Ideas. We also have a special offer on right now where if you buy a copy of our scavenger hunt book, you also get a free copy of How To Plan A Youth Retreat. Check out this post for details on how to get your free copy.
Thanks again for visiting – we hope you find Youth Workin' It to be a helpful site for youth work and youth ministry ideas. Please also feel free to let any youth workers, youth pastors and volunteers know about us 🙂