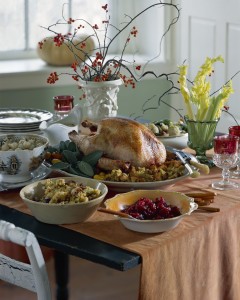 Happy Thanksgiving everyone!
Shae and I are away in Ohio at the moment visiting a couple of sets of friends, so we're having a great time. Today, we're planning on eating a whole bunch of turkey, candied yams and all the other good stuff you traditionally eat at Thanksgiving. Coming from the UK, this is the type of holiday I can definitely get on board with!
We don't have a regular post today, but we've written a couple of Thanksgiving-related posts before so check them out below. As tomorrow's Black Friday, we've also linked to the post we wrote last year about how to set up your youth work programs to help your young people to consume less.
Anyways, whether you're in the US celebrating Thanksgiving or in another country and just having a regular day, we hope you have an awesome day no matter what 🙂