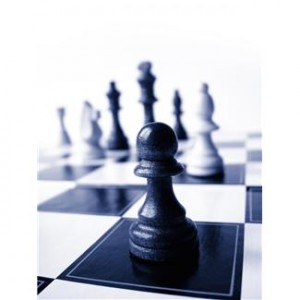 Youth work planning for the long term is vital for organizations and youth programs of any size.
This doesn't mean that you need a lot of target-based youth work provision that only focuses on numbers or 'butts on seats'. It means that by setting a few goals, you'll have more focused, cohesive and holistic youth work, which will in turn provide better support and opportunities for your youth, volunteers and other youth workers.
There are two types of long-term youth work planning:
Long-range Planning
This is a way of planning that focuses on the future vision of your organization or youth program. The question it asks and answers is 'What do I want this organization/program to look like in 'X' amount of time (usually 3-5 years)?'
Long-range youth work planning focuses on creating the vision for the organization or program. While it can be more vague than annual or operational planning, it creates aims, SMART objectives and timelines for future development.
Strategic Planning
Strategic youth work planning focuses on how you'll practically achieve the vision you've determined for your program or organization. The question it asks and answers is 'What are we actually going to do and how can we measure it, to ensure our organization/program looks like 'this (insert vision here)' in 'X' amount of time?'
Strategic youth work planning therefore focuses on the guidelines, policies and procedures needed to achieve goals and realize the program or organization's vision.
A new calendar year is approaching, or maybe you're reading this because your new school year or fiscal year is approaching. All are good times to consider planning. Even though the types of youth work planning above are considered long-term, you can use the principles to create school term, quarterly or annual plans for your youth work programs.
Over time we'll provide more ways to plan, more comprehensive planning options and more examples, but over the next two Wednesdays we'll provide a basic 2-page strategic planning worksheet to help get you started – you can find part 2 here and part 3 here.
Question: Do you think strategic youth work planning is important? Share your thoughts in the comments below.
You can also connect with us by: